Limerick hip-hop trio Rusangano Family have premiered the video for their new single I Know You Know and it's an innovative short that chimes with the song's theme of coping with mental health issues.
The band, who were very popular winners of this year's Choice Music Prize for best Irish album with their 2016 debut Let The Dead Bury The Dead, teamed up with Bob Gallagher to make the promo.
"The track is about how we all face various challenges in life, and our inability to speak about these issues. In one sense, it's about opening up and engaging in conversation." the band, who hail from Togo, Zimbabwe and Co Clare, have said.
The single was launched in Dublin's D-Light Studios with a screening of the video, spoken word performances from MuRli and God Knows, a DJ set from mynameisjOhn and a talk by Blindboy Boatclub on mental health in Ireland.
Fresh from a workshop with controversial filmmaker Werner Herzog in Cuba, director Bob Gallagher undertook a journey on foot from Dublin to Limerick, conducting interviews and seeking participants for the new video.
"I wanted to perform an open-heart surgery of the land," Gallagher says. "Werner kept re-iterating the phrase 'the world somehow reveals itself to those who travel long distances on foot" so I wanted to test that for myself.
"The core of the project is about engaging in conversation, and addressing things that are uncomfortable to say, but shouldn't be. Truth should be freeing, not bound by fear or stigma.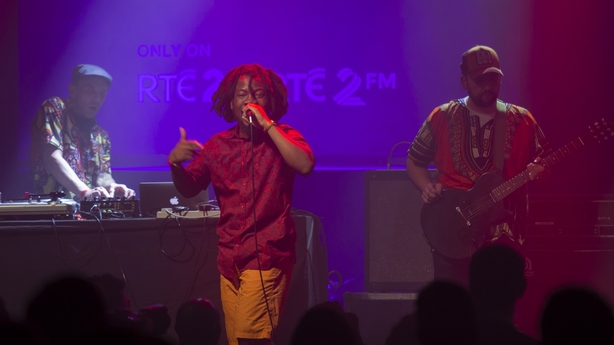 "What started out with the goal of being more open about mental health on a personal level has expanded to include a lot of people who were willing to join in that conversation, which has been very inspiring.
"It made sense that we would create a video and put on event that brings people together to think, talk and open up. Our ambition with this is that the conversation has a life beyond the video and the event. It should be a starting point and not a conclusion."
Rusangano Family play have upcoming dates at the Carlow Arts Festival, the Luminato Festival, Toronto, and the Beatyard Festival in Dun Laoghaire.