Canadian Prime Minister Justin Trudeau has led the tributes for singer, songwriter and poet Leonard Cohen, who has died aged 82.
Mr Trudeau said of his fellow countryman: "It is with deep sorrow that I learned today of the death of the legendary Leonard Cohen.
"A most remarkable Montrealer, Leonard Cohen managed to reach the highest of artistic achievement, both as an acclaimed poet and a world-renowned singer-songwriter.
"He will be fondly remembered for his gruff vocals, his self-deprecating humour and the haunting lyrics that made his songs the perennial favourite of so many generations.
Leonard Cohen is as relevant today as he was in the 1960s. His ability to conjure the vast array of human emotion made him one of the most influential and enduring musicians ever. His style transcended the vagaries of fashion ... His music had withstood the test of time.
"On behalf of all Canadians, Sophie and I wish to express our deepest sympathies to Leonard Cohen's family, friends, colleagues and many, many fans.
"Leonard, no other artist's poetry and music felt or sounded quite like yours. We'll miss you."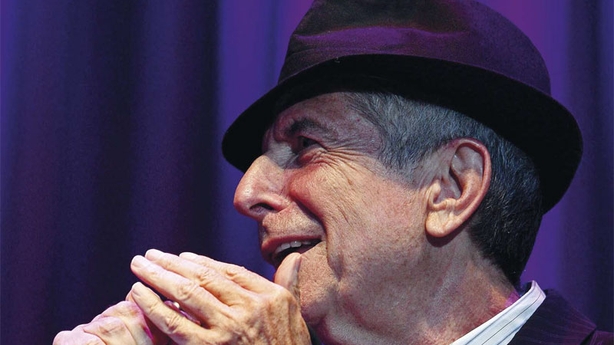 Neil Portnow, chief executive of the Recording Academy who honoured Cohen with a lifetime achievement Grammy in 2010, said: "We are deeply saddened to learn of the passing of Grammy Award winner and 2010 Recording Academy Lifetime Achievement Award recipient Leonard Cohen.
We need your consent to load this Facebook contentWe use Facebook to manage extra content that can set cookies on your device and collect data about your activity. Please review their details and accept them to load the content.Manage Preferences
"During an influential career that spanned more than five decades, Leonard became one of the most revered pop poets and a musical touchstone for many songwriters. His extraordinary talent had a profound impact on countless singers and songwriters, as well as the wider culture.
"We have lost a cherished artist and our sincerest condolences go out to Leonard's family, friends, and collaborators. He will be missed terribly."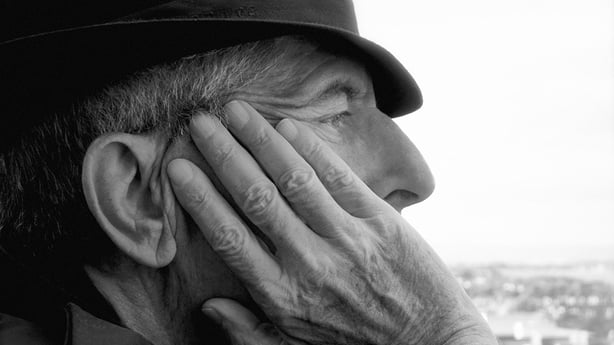 A host of musicians and acts have also lavished praise on the late singer.
The official twitter account for the late Jeff Buckley, who recorded the most famous cover of Hallelujah, posted this simple tweet:
RIP Leonard #legend #hallelujah

— Jeff Buckley Music (@JeffBuckley) November 11, 2016
Former Rage Against the Machine guitarist Tom Morello said the artist was "one of the greatest, deepest and wisest to ever bless us with his songs".
Carole King simply tweeted: "R.I.P Leonard Cohen." while countryman Kiefer Sutherland said: "A brilliant Canadian artist passed today. Leonard Cohen, rest in peace. Hallelujah."
Canadian director Ron Howard tweeted: "One of my favorite singer-poets. RIP Legendary Musician Leonard Cohen."
Dear Leonard Cohen, thanks for the quiet nights, the reflection, the perspective, the wry smiles and the truth #towerofsong

— Russell Crowe (@russellcrowe) November 11, 2016
RIP Leonard Cohen. Ugh. It feels pointed, this death. It's making us remember songs like Come Healing which is a good one for these days

— Sarah Silverman (@SarahKSilverman) November 11, 2016
Such sad news...The great Leonard Cohen has passed away. Thank's for what your music has done for humanity... Kindness, love, beauty, poetry

— regina spektor (@respektor) November 11, 2016
Leonard Cohen was a proper genius. I was raised on his music.

— BASTILLE (@bastilledan) November 11, 2016
RIP Leonard Cohen. Thank you for you dedication to music, & writing one of my favorite songs to sing "Hallelujah". https://t.co/JsTjNmmarC

— Jennifer Hudson (@IAMJHUD) November 11, 2016
at age 53, this man started using synths/drum machines & wrote some of his best songs & ate a banana on the cover. never giv up on ur dreams pic.twitter.com/a8YHgmrO8R

— Ezra Koenig (@arzE) November 11, 2016
RIP Leonard Cohen - God bless. X

— Peter Hook (@peterhook) November 11, 2016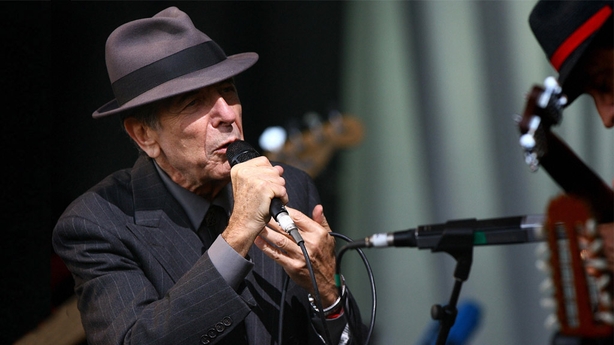 Kids. Take a moment to listen to Leonard Cohen's song Going Home when you can. RIP L Cohen and thank you.

— benjamin folds (@BenFolds) November 11, 2016
Leonard Cohen has passed, one of the truest and purest poets I know. "There is a crack in everything, that's how the light gets in."

— Eric Whitacre (@EricWhitacre) November 11, 2016
Leonard Cohen has died. Another magical voice stilled.

— Bette Midler (@BetteMidler) November 11, 2016
Goodnight, Leonard Cohen pic.twitter.com/6clhZ03j4H

— John Patrick Shanley (@JohnJpshanley) November 11, 2016
Dear God, no. The darkness just got so much darker. Such a beautiful man, such a beautiful soul.… https://t.co/xUthmMzxAT

— moby XⓋX (@thelittleidiot) November 11, 2016
leonard cohen 😥

— Alanis Morissette (@Alanis) November 11, 2016
Leonard Cohen - a legend and a genius of words #RIP #LeonardCohen pic.twitter.com/r0adTx4NzU

— Entertainment on RTÉ (@RTE_Ents) November 11, 2016