As Fair City celebrates its 4000th episode later this week, John Byrne looks back at ten moments that shook Carrigstown.
Murder, rape, incest, bullying, seduction, affairs. That's pretty much an ordinary week in the extraordinary lives of the population of the fictitious Dublin suburb in Fair City, a soap that's been an Irish TV staple since it first aired back in the Millennium milk bottle year of 1988.
It would be folly to claim any list as a definitive top ten (or whatever) moments in the history of a show that's produced 4000 episodes. Indeed, a top 100 would probably be required to cover most of the hot topics and jaw-dropping moments that have featured on the show over the decades.
We need your consent to load this YouTube contentWe use YouTube to manage extra content that can set cookies on your device and collect data about your activity. Please review their details and accept them to load the content.Manage Preferences
So what we have here is a broad selection, a list to show the variety of, usually awful but always gossipy, events that occur on a regular basis to the various members of the Carrigstown community. Crazy Dubs!
1. Billy Meehan gets clubbed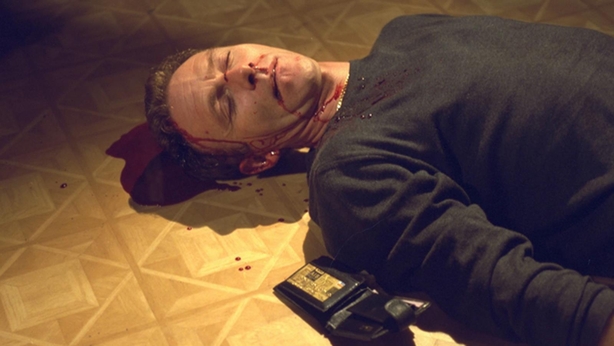 Death comes quite often to Carrigstown, but it rarely comes as welcome as it did for Billy Meehan. You think the Love/Hate lads were nasty pieces of work? Well, this guy would've had the lot of them for breakfast.
In 2001, Meehan was a vicious gangster who was a scourge to the local community. He was hated by everyone except viewers, who couldn't get enough of Stuart Dunne's incendiary performances as the crime boss.
The show's fans also couldn't wait to see him get his comeuppance and when he did get a fatal smack of a golf club, the identity of his killer remained unknown. In true soap form, a nation was shocked to discover that *gasp* Billy's stepson Lorcan was the one who committed the deed.
2. Floyd and Heather flock together
Fair City tackled the super-sensitive matter of incest back in 2008 when half brother and sister Floyd and Heather, who were attracted to each other, finally gave in to temptation after Floyd revealed he had just weeks to live.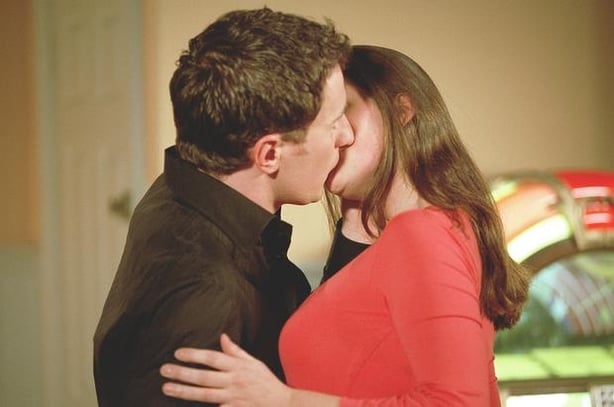 Heather's husband Brendan wasn't terribly sympathetic to the horny half-siblings, and she ended up screaming murderous accusations at him during Floyd's funeral.
3. The gay kiss miss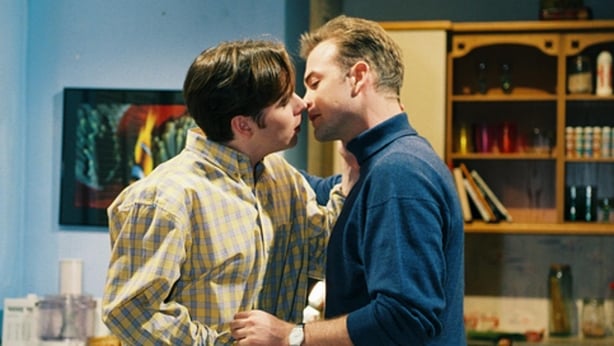 It might seem incredible now, but when Fair City first started, homosexuality was a criminal offence in Ireland.
That archaic law was finally dumped in 1993 and three years after homosexuality was decriminalised in Ireland, two gay characters squared-up for a game of tonsil tennis on Fair City.
It would have been Ireland's first-ever on-screen gay kiss, but Eoghan and Liam were suddenly interrupted.
Seriously. This was a big deal back then.
4. Fight Club
The first rule of Fight Club is don't start one on Fair City – but that's exactly what happened in 2007, and it caused uproar.
Carrigstown student Mark had been bullied, so he started to get boxing lessons in order to build up his confidence, and then began starting to organise fights.
School bosses complained that the storyline was leading to copycat fighting amongst students.
5. Paul Brennan's serial loves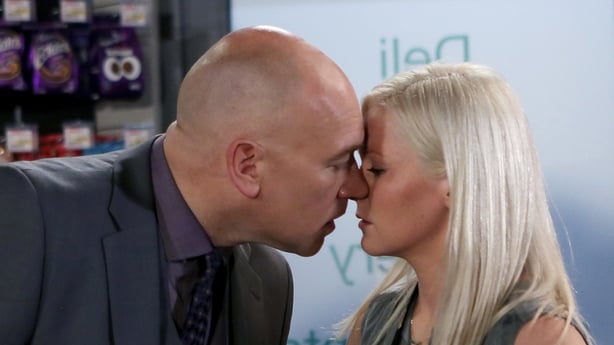 A soap is not a soap without love cheats, womanisers, cradle-snatchers, wife-stealers and the like. In Fair City, Paul Brennan is a one-man holy show whose desire for new bedroom companions is simply insatiable and frankly impressive.
Over the decades, Tony Tormey's character has bedded more women than Odearest, but we reckon that his true love was Helen Doyle, who jilted fiancé Mike Gleeson at the altar to be in Paul's arms.
Tragically, Helen was killed in a car crash in 1998 and Paul was left devastated. Well, until the next woman with a pulse came along.
6. Carrigstown gets a Spar
Controversy is always courted by soaps – but sometimes something pops out of nowhere to cause consternation. In 2011, Fair City took product placement to a new level and some people were appalled.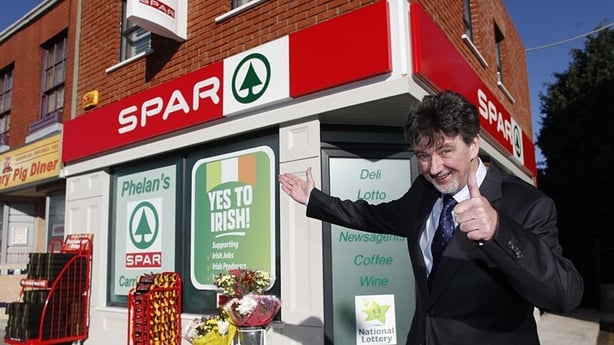 Thanks to a change in the Broadcasting Authority of Ireland's regulations, RTÉ was able to link up with BWG Foods and open Carrigstown's first Spar shop, run by the now late Christy Phelan.
7. Damien's domestic abuse
It's only fair to point that Fair City has never shied away from highlighting domestic abuse, but in 2010 Carrigstown showed that men can be victims too.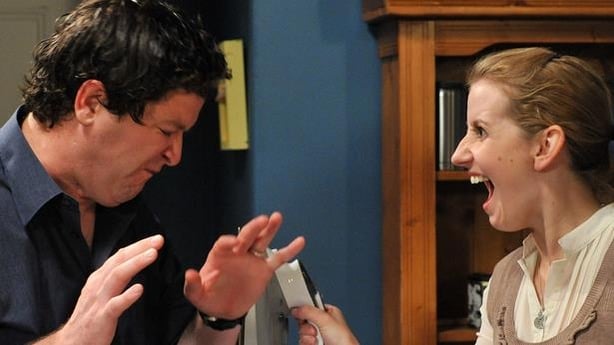 Poor Damien's partner Suzanne was an abuser and it eventually led to the couple breaking-up. No surprise, really, as Suzanne wasn't merely an occasional plate-thrower or someone who shouted down her other half.
One scene in the show even had Damien forced onto the floor as Suzanne attacked him with a snooker cue. And snooker cues hurt.
8. Kay and Malachy
This was a kind of two-for-the-price-of-one deal as Kay McCoy embarked on a relationship with a priest, Malachy Costello.
Malachy eventually handed-in his dog collar, quit the priesthood and the couple married. But there was even greater controversy when Kay had an abortion when she discovered that the baby would be born severely disabled and probably would not survive long after birth.
This storyline caused anti-abortion viewers to complain to the Justice Minister on the grounds that the story was hate speech against people with disabilities.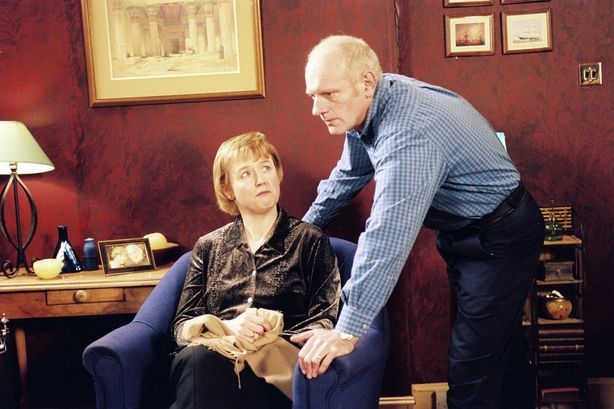 9. Yvonne's rape
Back in the early days of Fair City, a storyline about rape would've been unthinkable, but in 2013 long-running character Yvonne Doyle found herself brutally attacked by internet predator Martin Baxter.
Ciara O'Callaghan, who played Yvonne, told the RTÉ Guide at the time: "The writers have done an excellent job of showing what a rape victim is put through in court. It's a fictional story but a real-life situation so we have to be very careful - there's a responsibility not to be exploitative.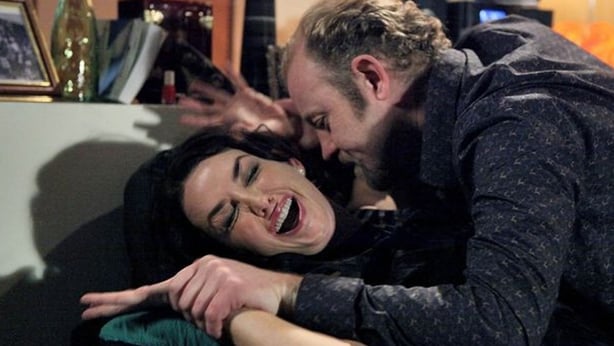 "It has to be dealt with sensitively. I know the Rape Crisis Centre has been in contact with the production team throughout. It's important to get it right."
10. Rachel gets bullied
Bullying is a major problem for many Irish students, and the topic was covered a couple of years ago when vulnerable teenager Rachel Brennan, played by Niamh Quirke, was humiliated, blackmailed and ridiculed by nasty schoolmates. The storyline struck a chord with many viewers.
At the time, Quirke told the Irish Sunday Mirror: "Bullying is such a big thing now, there are so many campaigns about it so I did think the storyline would hit home with people but didn't expect this big of a reaction."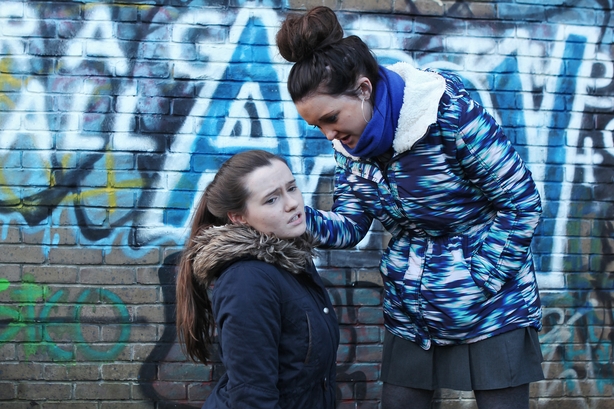 She added: "I've tried my best to make it as believable as I can because I want people who are watching it, who are being bullied themselves, to see what Rachel does and that if Rachel gets through it maybe they can. That they are able to stand up to the bullies."
John Byrne