The woman behind The Collectors, the first documentary shot entirely on iPhone for Irish television, says that although the project was challenging it was also hugely "rewarding and satisfying". 
The documentary, which aired on RTÉ One on Tuesday night, was recorded entirely in 4K on an iPhone, and follows six quirky Irish people with one unusual thing in common - they are all dedicated collectors of everything from Lego to Dinky cars to comic books and Barbies. 
The show's creator, mobile journalist Eleanor Mannion, filmed in locations across Ireland and in London, New York and Portugal for the project.
When asked what the contributors thought of her filming them on an iPhone, Mannion says that "some of them didn't pass comment" while others "thought it was amazing".
"I think people are so used to having their photos taken and being filmed on an iPhone now that it wasn't a huge leap for them that someone was filming them using one."
"I found because people are so used to phones these days, and because they are so small and compact, I think they felt more comfortable and less intimidated throughout the filming process," she added.
Mannion says the story was always at the forefront of her project and admits while she faced challenges along the way, everything worked out for the best in the end.
"I don't think it matters what medium you use - whether you are using a TV crew or an iPhone. We are storytellers and I think the challenge is always going to be trying to tell the story to the best of your ability, and trying to keep your contributors happy throughout the process," she said.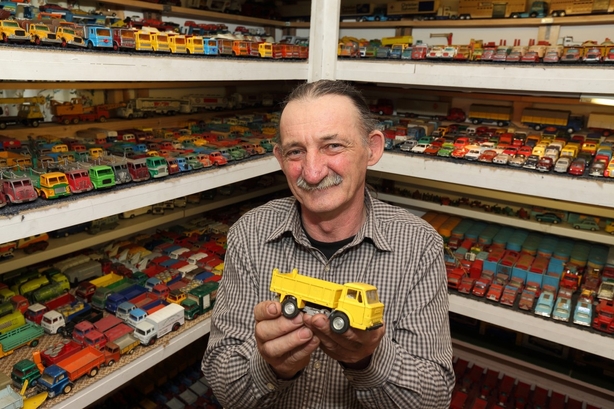 Martin Bolger with his Dinky cars collection
"In technical terms, we had to come with a new workflow as RTÉ don't broadcast in 4K. Until you put a workflow into action, you're not sure if it's going to work. That was the biggest challenge, as it has never been done before. It was about paving a new path.
"We [producer Jean Devlin and video editor Emmet McCarthy] just dealt with it step-by-step. It was rewarding and satisfying in the end because it all worked out," Mannion added.