It's the safest of bets that, apart from the highly skilled and the completely deluded, no-one ever watches the hold-your-breath sequences in a Bourne movie and thinks, 'I could do that'.
Yes to pulling up your coat collar like Jason Bourne, walking and using a mobile simultaneously, and looking fed up in a web cafe (the muffins - always a letdown), but breaking out of a choke-hold or fighting off a knife attack?
How long would you have to be training - and how good at keeping your panic in check - for that kind of thing?
At a no-holds-barred self-defence day to mark the release of the new Matt Damon-starring adventure in cinemas, Harry Guerin had the opportunity to get some worldly wisdom from close-quarter combat trainer Patrick Cumiskey, a man who's seen over 30,000 people come through his classes, including members of the Army's Ranger Wing.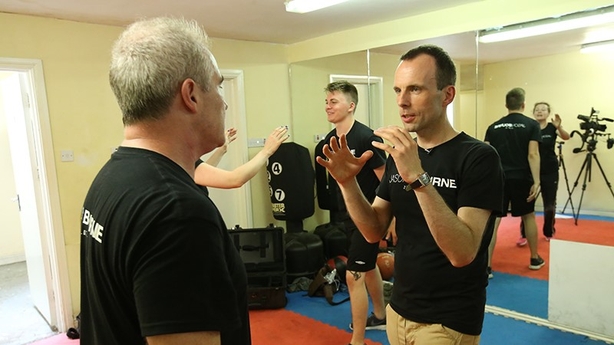 Harry Guerin (right) is to the manner Bourne
From street smarts to the psyche of an assailant and what to do when you can't 'just' run away, a few hours with Cumiskey and his team was a real eye-opener, not to mention limb-stretcher.
By the end of the day, our man in the headlock left with three very important lessons: you can never be too cautious, always trust your gut instinct, and now is the ideal time to stop mainlining the mochas. Watch the video and you can find out what happened in between.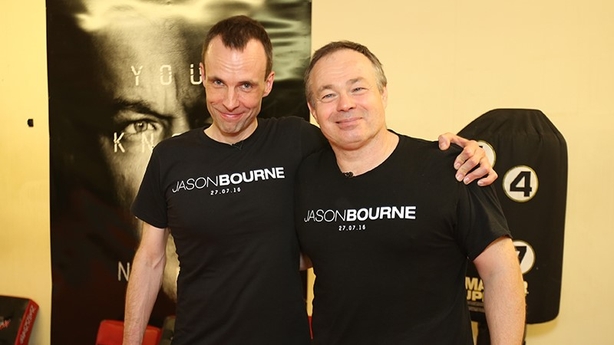 Harry with Patrick Cumiskey
Harry Guerin
Jason Bourne is in cinemas on July 27. Read our review here.