Madness paid a special tribute to the "great, great David Bowie" as they brought their Glastonbury Festival set to a close with his 1971 hit Kooks and they also said Britain was on a "highway to hell" after voting to leave the EU.
Beneath an Aladdin Sane lightning bolt suspended above the Pyramid Stage at the festival, Madness frontman Suggs said he wanted to celebrate Bowie, who passed away aged 69 in January.
The band brought their families up on stage to dance along to Kooks, which was written by Bowie for his newborn son, Zowie, who grew up to be film director Duncan Jones.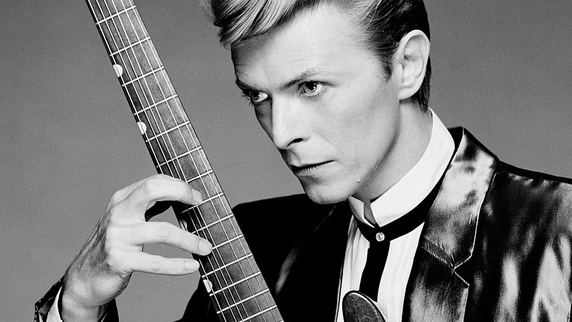 Madness are among numerous acts paying tribute to Bowie at Glastonbury this weekend 
Madness also gave a nod to the Brexit vote and said Britain is on a "highway to hell" following Thursday's vote to leave the European Union.
Suggs handed the microphone to guitarist Chris Foreman, who said he had recently learnt how easy it was to fool 51.9% of people - referencing the percentage of Britons who voted to leave the EU.
He then led the crowd in a rendition of the AC/DC song Highway To Hell.
Suggs began the set by taking fans back to the 70s, starting the performance with long, shaggy brown hair - and after performing the band's hit Embarrassment, he welcomed the audience to Top Of The Pops 1979, introducing "a bunch of spotty perverts from North London".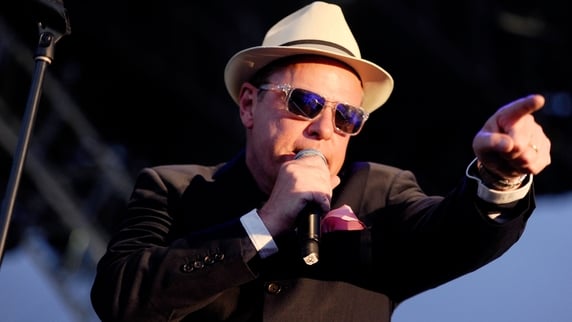 Suggs says Britain is on a "highway to hell" following Brexit vote
Revealing the joke, Suggs pulled off the wig and said to the audience: "You didn't think it was real, you slags!"
Madness then performed their first ever single from 1979, The Prince.
The band also got the crowd jumping with fan favourites including Our House, It Must Be Love and Baggy Trousers.