A court hearing to consider claims of domestic violence made against actor Johnny Depp by his estranged wife Amber Heard has been postponed.
The Hollywood star was issued with a temporary restraining order last month following allegations that he abused Heard. She has filed for divorce and claimed that she lives "in fear" of her husband.
A spokeswoman for Los Angeles Superior Court said the case, which had been due to be heard on Friday, will now take place on August 15 and 16 which means that the restraining order will remain in place until then.
Heard filed for divorce from Depp on May 23 citing irreconcilable differences, just over a year after they tied the knot.
In papers filed with the court, Heard said that her husband had a "history of drug and alcohol abuse" and had been "verbally and physically abusive" for all of their four-year-relationship.
The 30-year-old actress submitted photographs to the court last month appearing to show her bruised face, which she said was a result of Depp throwing a mobile phone at her on May 21.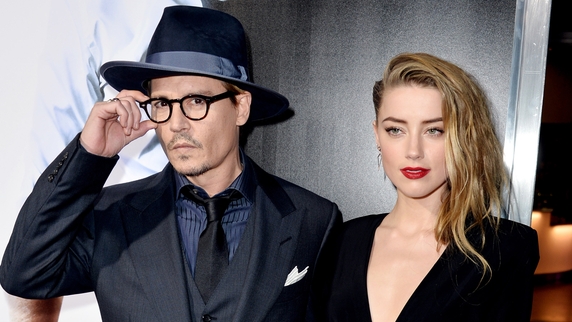 She also told the court that, "I endured excessive emotional, verbal and physical abuse from Johnny, which has included angry, hostile, humiliating and threatening assaults to me whenever I questioned his authority or disagreed with him.

"I live in fear that Johnny will return ... unannounced to terrorise me, physically and emotionally."
A temporary restraining order was subsequently granted and the court ruled that Depp must stay at least 100 yards away from his wife and should not try to contact her. Depp didn't respond directly to the allegations but in a statement issued through his agent he said, "Hopefully the dissolution of this short marriage will be resolved quickly."
Heard has since dropped her claim for spousal support, which she claims could have seen her receive approximately $1 million per month due to Depp's vast wealth.
Heard and Depp met on the set of the 2011 film The Rum Diary. They married in a private ceremony at their Los Angeles home and later celebrated with friends and family in the Bahamas.