Rising star of Irish theatre, director and writer Phillip McMahon, says he admires Conor McGregor's work ethic and believes winning over theatre-goers is like playing a sport.
McMahon took the Abbey Theatre by storm with his bawdy electro-pop musical, Alice in Funderland, starring Tony-award nominee Sarah Greene (Penny Dreadful, Vikings) in 2012 - a project which earned him major kudos on the theatre scene with younger audiences.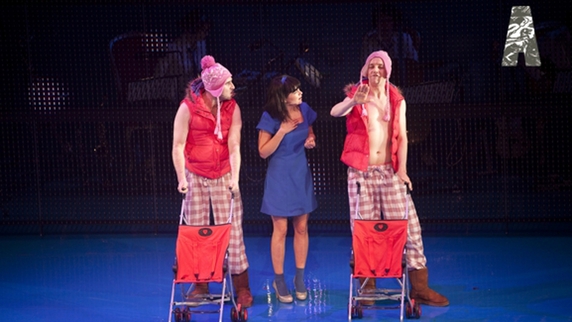 Sarah Green on stage at the Abbey in 2012's Alice in Funderland
With his second Abbey play, Town Is Dead, currently selling-out night-after-night at the Abbey, McMahon (AKA Mr Cool) proudly admits that he is in the game to win, and thinks it's time the Arts stopped being apologetic.
"I'm not into sport at all but when I look at someone like Conor McGregor, I relate to his idea that we're not here to take part - We're here to take over.
"I love that kind of fighting talk," McMahon told RTÉ TEN. "I think that sometimes, especially in the Arts, we can be quite apologetic about the things we do, like 'Oh please come to our show'.
"Well what we're actually saying is - We are putting on some really good stuff, and we're showing people a really rocking night out. Come and join us!"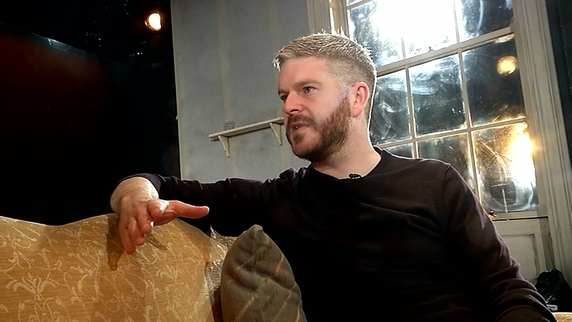 Director and writer Phillip McMahon continues to raise the bar in Irish theatre
McMahon's theatre company THISISPOPBABY has been pushing boundaries and opening up theatre to younger audiences since it was founded ten years ago, including collaborations with the Electric Picnic musical festival and it's upcoming carnival-esque show Riot for the Dublin Fringe Festival featuring long time collaborator Panti Bliss.
His new play Town is Dead, is described as "a play within a musical", and is an ode to Dublin and an exploration of how Ireland treats its people.
It looks at the future of the city through the eyes of one older citizen (Barbara Brennan), who thought she'd end her life where it began – in a rundown flat in Dublin's north inner city.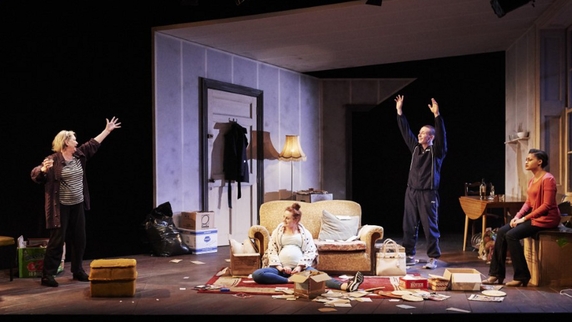 Now her building is sold, and she's being moved into a box room in her snooty sister's house in the suburbs. When an unexpected visitor lands in her front room, Ellen is forced to delve into the past in order to lay some ghosts to rest.
"In some ways it's a love song to the mammies and the aunties of Dublin. It's asking a question about the people who are on the fringes of society, and as our city progresses, and as the country recovers, who are the people that are left behind?
"It's really warm and affectionate. But there are some tough questions in there," McMahon added.
You can watch our full interview with Philip by clicking the link above. For more information about Town is Dead and for booking enquiries click here.