Amber Heard has reportedly withdrawn her request for spousal support from soon-to-be ex-husband Johnny Depp.
According to Hollywood insider website TMZ, Heard's lawyer filed a declaration on Monday stating that the Magic Mike star only asked for spousal support because she thought it was a standard request to make during divorce proceedings.
30-year-old Heard filed for divorce in May, citing irreconcilable differences, just over a year after they tied the knot.
Days after announcing her plans to divorce the Pirates of the Caribbean star, Heard filed a domestic violence restraining order against her husband after alleging that he had been violent towards her on several occasions throughout their four-year relationship and subsequent marriage.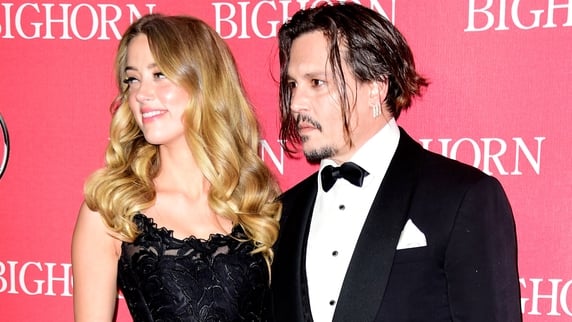 Depp's lawyer Laura Wesser said in a brief statement: "Given the brevity of this marriage and the most recent and tragic loss of his mother, Johnny will not respond to any of the malicious false stories, gossip, misinformation and lies about his personal life. Hopefully, the dissolution of this short marriage will be resolved quickly."
The spousal support issue was scheduled to be dealt with at a hearing on Friday, June 17 where a judge will also decide whether to extend Heard's temporary restraining order.
While Heard has withdrawn her request for spousal support, that she claims could have seen her receive approximately $1million per month due to Depp's vast wealth, she is reserving the right to request financial support from Depp after the restraining order issue is taken care of.