Akhil Sharma has won this year's €100,000 International Dublin Literary Award, formerly the IMPAC, for his novel Family Life and he has good cause to celebrate after he admitted today that the book took a remarkable thirteen years to complete
The 44-year-old told RTÉ that his first reaction when he found out about the win three weeks ago was relief saying "thank god, not another disappointment".
While Sharma, a native of Delhi who now lives in New York, said he was deeply humbled and overjoyed to have been chosen as this year's Dublin Literary Award winner, he said his characteristic reserve was down to the fact that "I am more afraid of pain than I am oriented towards joy".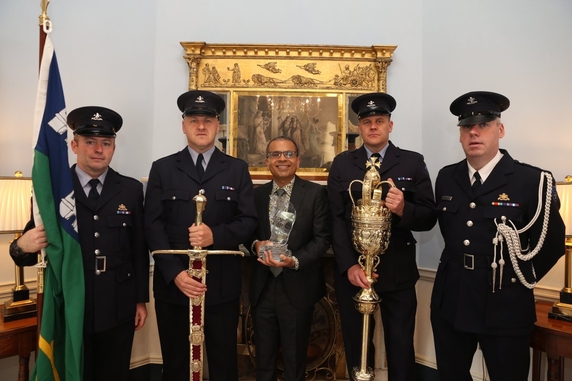 Akhil Sharma with his prize and some of Dublin's finest
Family Life was already a prize-winner having scooped the prestigious Folio Prize last year. Despite a tragic episode at the novel's core, there is a lightness of touch, and even joy, in Sharma's novel, which tells the story of the Mishra family in Delhi who emigrate to the United States in the late 1970s.
Eight-year-old Ajay and his family are faced with a huge challenge after his younger brother sustains life altering injuries.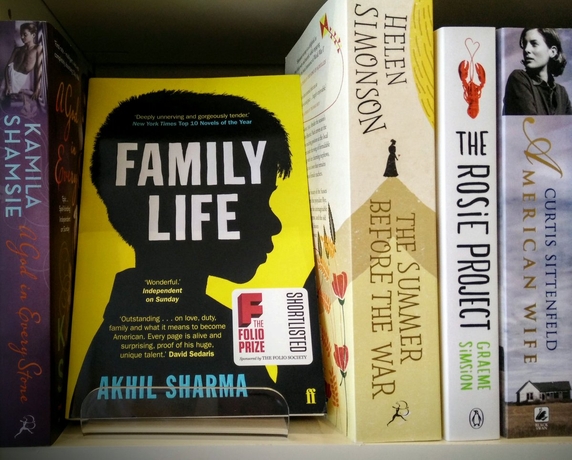 Sharma spent an astonishing thirteen years writing the book which he said he "wanted to be full of life, full of joy". Despite such a long and presumably frustrating slog, he remains upbeat about his craft and says that "I believe that no matter what difficulty we are in, we are always surrounded by beauty."
Sharma moved to the US with his family as a boy and says that Family Life is heavily autobiographical and influenced by his own emigrant experience.
"Part of what I wanted to do was to memorialise that first generation of Indian emigrants," he said.
"I remember beginning to sell things or give them away and how suddenly the rooms we lived in began to echo."
Congrats to #AkhilSharma who has won the €100k @DublinLitAward. Here's an extract from his winning book Family Lifehttps://t.co/46511Zh2a4

— RTÉ TEN (@RTE_TEN) June 9, 2016
The one hundred and sixty novels put forward for the International Dublin Literary Award, the world's largest prize for a single novel published in English, were selected by public libraries from around the world.
Family Life was nominated by India International Centre Library, New Delhi and Jacksonville Public Library, USA.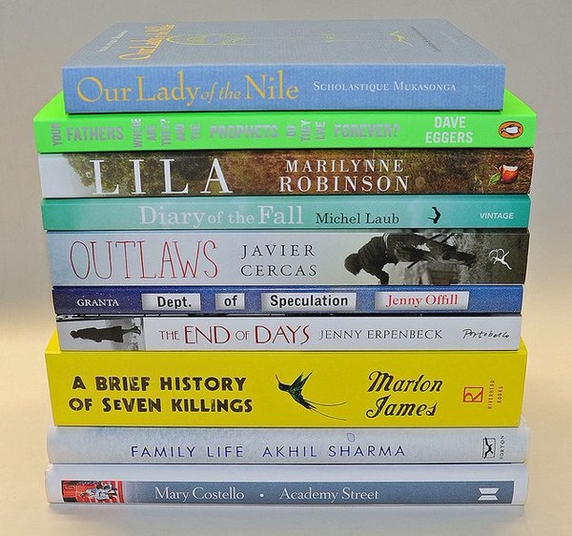 The shortlisted entrants for this year's Dublin Literary Award
Irish author Mary Costello had also made the International Dublin Literary Award shortlist for her much-acclaimed emigrant novel, Academy Street. The nine remaining novels were the work of writers from a number of different countries, including Jamaica, Rwanda and the USA.
2015 Man Booker Prize winner, Marlon James' A Brief History of Seven Killings also featured on the shortlist. It recalls the real-life assassination attempt on the Jamaican reggae musician Bob Marley.