It is reported that the much-publicised re-shoots for the upcoming Star Wars spin-off Rogue One: A Star Wars Story will focus on clarity and character and will not involve the reworking of any major battle sequences or plotlines.
After a rapturously received trailer in April, there was much concern among Star Wars fans earlier this week when the New York Post's Page Six website reported that Disney bosses had ordered re-shoots on its upcoming Lucasfilm blockbuster because they were "not fully satisfied" and the movie "wasn't testing well".
However, US publication Entertainment Weekly was told by "high level" sources at Lucasfilm that there had been no test screenings and that claims that up to 40 percent of the film would be re-shot were very wide of the mark.
"If we were rewriting the movie and re-shooting 40 percent of movie, we would not be finishing in August," a source said. "People really would be panicking - and changing the release date."
Rogue One is due for release on December 16, 2016. Re-shoots are common on big budget movies and were reportedly written into Rogue One's schedule before the cameras even started rolling. The re-shoots were pushed back from the spring to summer to allow director Gareth Edwards and his team more time to decide what they wanted to change. The film is reported to be "very different" in tone from The Force Awakens with one insider describing it as "a war film" - whether it's still firmly in that genre after the re-shoots remains to be seen.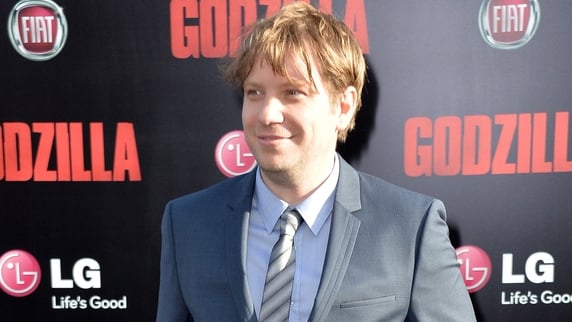 Gareth Edwards - Godzilla director is behind the lens on Rogue One
Last year's Star Wars: The Force Awakens also had re-shoots during the summer months and even with four to five weeks of re-shoots scheduled on Rogue One, sources told Entertainment Weekly that the movie would still be 'in the can' earlier than its predecessor.
"The changes have everything to do with clarity and character development and all take place within scenes we've already shot," said one source, while another described the re-shoots as "a lot of talking in cockpits".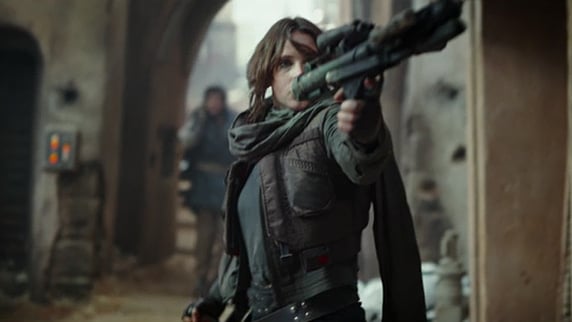 Felicity Jones in Rogue One
Rogue One is set before the events in the original Star Wars movie and tells the story of a band of Rebel fighters tasked with stealing the plans for the Death Star. It stars The Theory of Everything's Felicity Jones alongside Oscar winner Forest Whitaker, Hannibal's Mads Mikkelsen and Y tu mamá también's Diego Luna. It is rumoured that Alden Ehrenreich - who recently impressed critics in the Coen brothers' Hail, Caesar! - will make his first appearance as the young Han Solo in the film.
During its research into the re-shoots, Entertainment Weekly said it had learned that The Bourne Legacy writer-director Tony Gilroy has written material for Rogue One and will also serve as second unit director when the cameras start rolling again.
Along with The Bourne Legacy, Gilroy wrote the scripts for the first three Bourne movies, which were produced by Frank Marshall, the husband of Lucasfilm's president, Kathleen Kennedy. Gilroy also helped Rogue One director Edwards with uncredited story work on his 2014 film Godzilla.
Trade publication The Hollywood Reporter said on Saturday that veteran stunt coordinator and second unit director Simon Crane is also on board for the re-shoots, which suggests there could be a little less conversation and a little more action in the weeks ahead.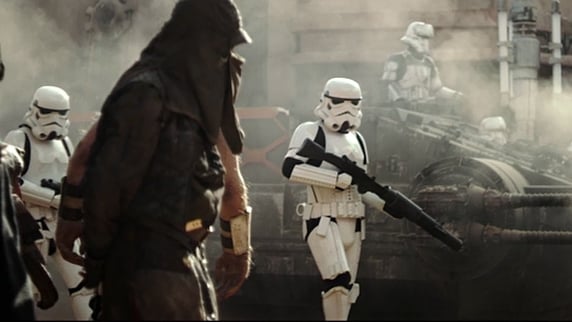 New Rogue One footage is due to be screened at the Star Wars Celebration fan event in London on July 15.