Top Gear's return to television with Chris Evans and Matt LeBlanc at the helm failed to reach the viewing figures of the last series fronted by Jeremy Clarkson and co and drew in just 4.4 million viewers.
Evans had said earlier last week he would be "disappointed" with anything fewer than five million viewers for the show's first episode.
While Sunday night's opening episode received some praise, the re-launched Top Gear didn't live up to its name for many TV critics.
RTÉ TEN's John Byrne said that the opening episode was a "solid start" and added that the "production values are as high as ever, and everyone involved is clearly an enthusiastic petrol head. But it did have that 'first day of school' feel". However, Byrne said that of the two presenters, Evans looked the least comfortable, whereas LeBlanc was "so laid back he's possibly without a pulse"
The Irish Times said that while Evans and LeBlanc "aren't exactly reinventing the wheel", "at least they're putting their own spin on a well-worn format". The paper also said Evans still has his "mojo" as a presenter and that LeBlanc's comic timing has not deserted him.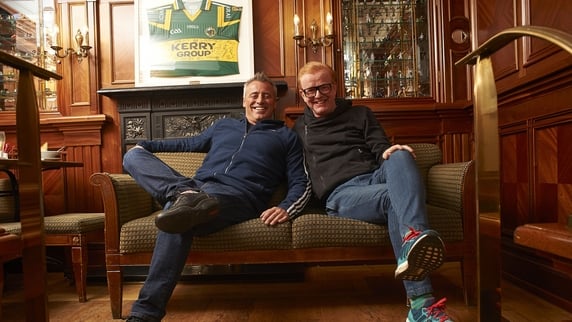 Matt LeBlanc and Chris Evans on location for Top Gear in Co Kerry
The Irish Independent said that some of the banter between the presenters was "a bit cringe" and added that one of the opening episode's guests, actor Jesse Eisenberg, should be the new host.
British newspaper The Daily Telegraph felt the new line-up had "sharp things" to say about the vehicles but also said that "the show's trademark flights of savagely funny sarcasm were as thin on the ground as edible grub in service stations".
The Sun's reviewer wrote: "If you hadn't seen the old version, BBC Two would have a perfectly serviceable new motoring show on their hands. But we have seen this done before and better.
"So it feels like David Moyes at Man United with a slightly morose version of Joey from Friends as his assistant."
The Mirror said that while the opening episode was "not perfect by any means" even those who dislike Evans would have to admit that the first show with him behind the wheel "burned rubber more times than it crashed and burned".
"Hopefully sulky fans can swallow their pride in time to realise there could be a lot for them to appreciate here too," it added.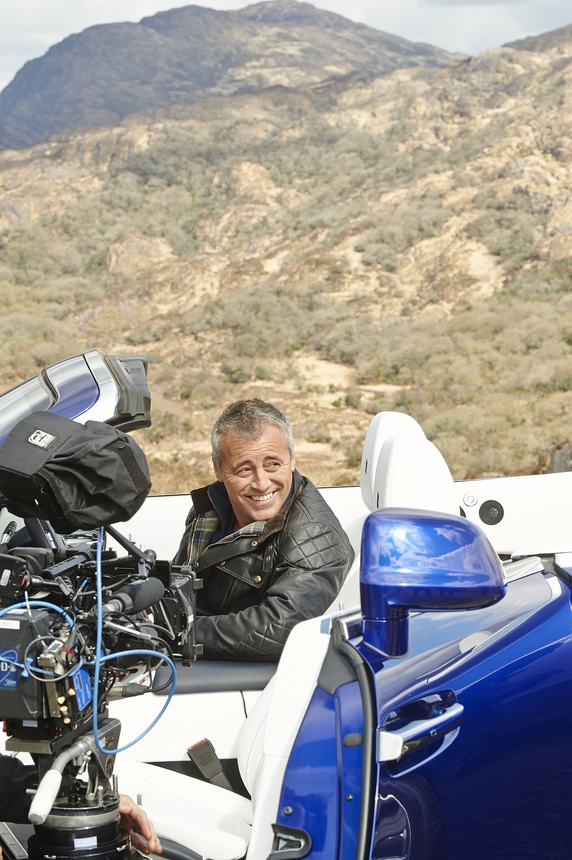 Matt LeBlanc on location in Kerry last month
The Times claimed that Evans and co were trying to give Top Gear a more "metrosexual" feel.
"Evans has decided that bigger is better, more is more," the UK paper said. "The mark of the old Top Gear team was not actually its testosterone but its self-deprecating irony: the cars might be at the height of their powers; their drivers were in the depths of middle age.
"It really wasn't very good. The old Top Gear was male, heterosexual, middle-aged, non-metropolitan and would probably vote 'Leave'.
"Here we got a female German racing driver, an American actor, a bonnet piled with Indian chefs and two drag queens. Top Gear has gone metrosexual."
Bookmaker Ladbrokes has opened betting on this being the last series of Top Gear. Clarkson, Hammond and May's new motoring show for streaming service Amazon Prime, The Grand Tour, begins this summer.
Presenter Evans, meanwhile, has revealed some of the death-defying stunts in Top Gear had him thinking of his own mortality.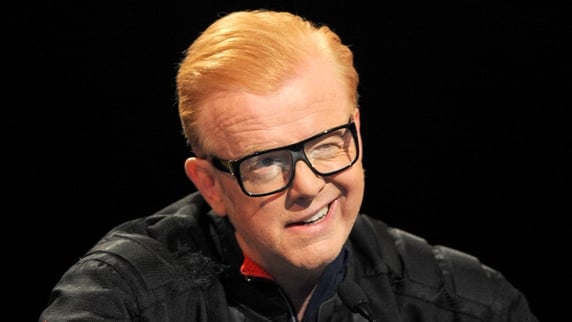 The presenter said he was fully aware of the dangers involved with making the show, and described some of the high-speed segments that left him fearing for his life.
The 50-year-old said that while filming the first six shows of the new series, there had been two particular moments that left him terrified.
Recalling surviving a high-powered Jaguar crash while filming in Cuba, Evans said: "I took it to the limit and I ran out of talent and road."
The father-of-four described filming a South African safari "rally" featured in the first show.
"I was scared. Really scared. We ended up on a massive, massive nine-mile pass that goes up to over 3,000 metres."