The Irish documentary Mattress Men, which tells the story of Dublin retailer Michael 'Mattress Mick' Flynn, beds down with its world premiere at the prestigious Hot Docs festival in Toronto next week, and in the spring teaser it looks like a sleeper hit.
Directed by Colm Quinn, Mattress Men shows how Flynn teamed up with aspiring filmmaker Paul Kelly to help his struggling mattress business. Reinventing himself as Mattress Mick - and roping in co-star Brian 'The Mattress Man' Traynor - Flynn used social media and online videos to get the word out, becoming a household name in the process.
However, as his fanbase grows, his friendship with Kelly comes under pressure.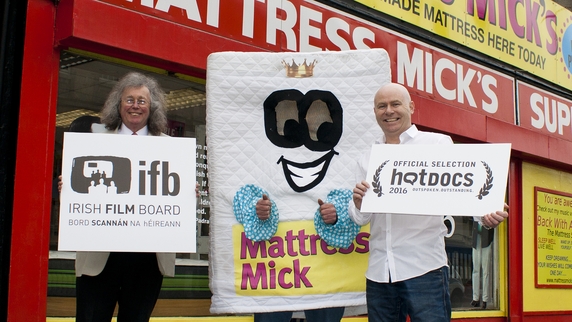 Mattress Men - (L-R Michael 'Mattress Mick' Flynn, Brian 'The Mattress Man' Traynor
and Paul Kelly) - Hot Docs festival has bedroom eyes for new documentary
The teaser clip, which you can watch by clicking the link, features Traynor, ahem, undercover and talking about life as The Mattress Man.
Mattress Men is the first feature-length film from Dublin-based production companies El Zorrero Films and Faction Films. It was supported by Bord Scannán na hÉireann/the Irish Film Board and will be released in Irish cinemas later this year.
Hot Docs is North America's largest documentary festival and director Colm Quinn will be joined at the world premiere by his three stars. Mattress Men is screening at Hot Docs on May 3, 4 and 6 as part of the festival's Future Cult Classics strand.
Producer Ciarán Deeney from El Zorrero Films told TEN that he thinks the film will travel well.
"There's a lot of charm and humour, which I think can play to audiences everywhere," he explained. "The film focuses on a group of people who are trying to re-invent themselves during a recession, so I think that narrative can engage an international audience. It's a universal story with very big characters, a real story and lots of humour, so the film has got a chance."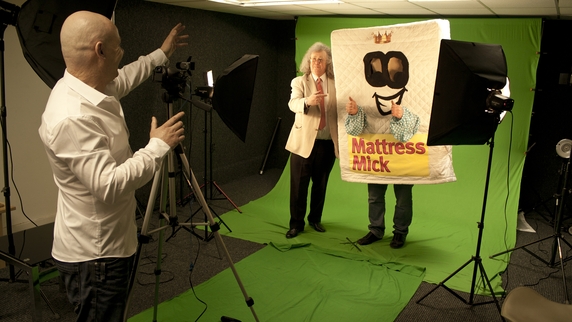 Paul Kelly gets to the heart of the Mattress
When asked how Mattress Men's stars are preparing for their moment in the spotlight, Deeney described them as "very, very nervous".
"They were so kind to open the doors to the director Colm Quinn and letting him bear witness to the ups and downs of their lives, but to see their story on a big screen and see how audiences respond to it is a different thing altogether. There are a few butterflies in the stomachs, to the say the least."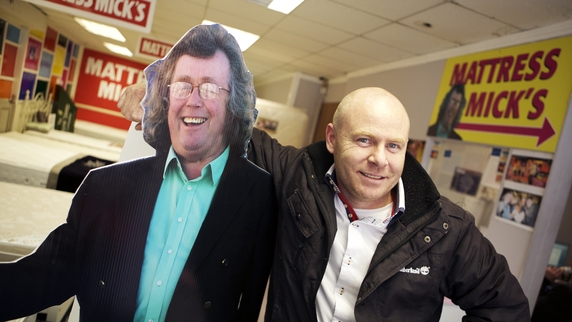 Paul Kelly cuts out the nonsense
Also screening at Hot Docs will be Irish director Brendan J Byrne's hunger strike documentary Bobby Sands: 66 Days and Pieter-Jan De Pue's The Land of the Enlightened, a Belgian/Irish/Dutch/German co-production which looks at the wartime economy in Afghanistan as told through the eyes of the country's children.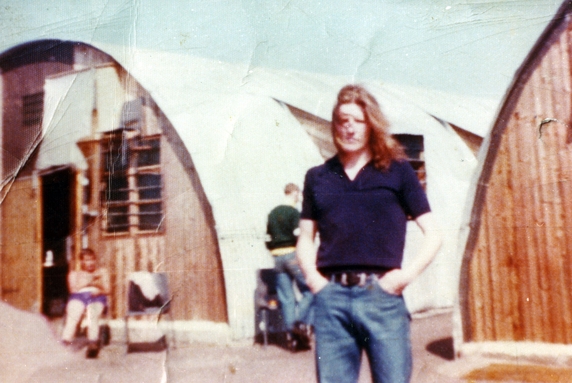 Bobby Sands: 66 Days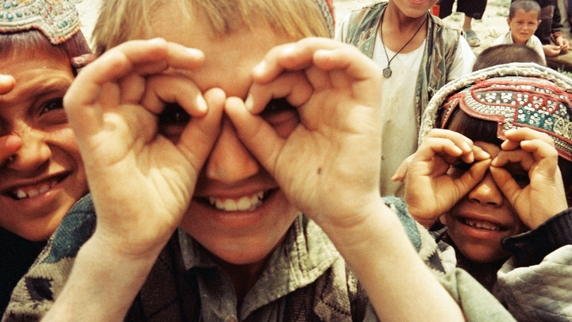 The Land of the Enlightened