Hozier's breakout hit Take Me to Church features in the top ten songs that have been searched most often on Shazam.
The popular app helps music fans find out the title and artist of an unfamiliar or forgotten song by taking a sample and searching through its database for a match.
Shazam decided to compile its own Hall of Fame, listing the songs that have been the most searched on their app.
Hozier is the sole Irish representative in the top ten, in eighth place with almost 16 million searches. Other acts featured include Ed Sheeran, Clean Bandit, Robin Thicke and Avicii, whose track Wake Me Up is at number one with over 20m searches.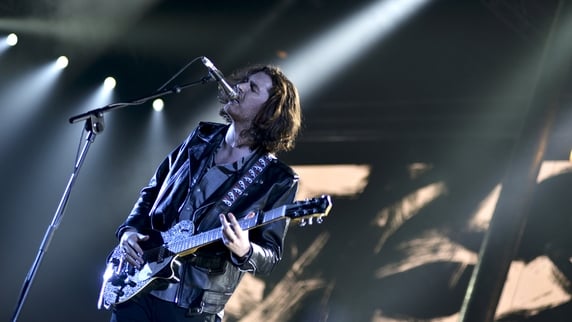 Recently Hozier told TEN that he was already working on a new album and said he hopes it will live up to the success of his hugely successful debut.
"It is a little bit daunting because it was a commercial success that I did not expect. No matter what decisions I make some of the audience of this album might follow on with me and some won't. I think all I can do is trust my instincts as I did the first time round and just be true to myself," he said.
Here's the top ten, with their Shazam totals:
10. Thrift Shop - Macklemore & Ryan Lewis featuring Wanz 15.32 million
9. Thinking Out Loud - Ed Sheeran 15.3 million
8. Take Me to Church - Hozier 15.6 million
7. Cheerleader (Felix Jaehn Remix) - Omi 16.1 million
6. Lean On - Major Lazer featuring MØ & DJ Snake 16.9 milllion
5. Rather Be - Clean Bandit featuring Jess Glynne 17.5 million
4. Let Her Go - Passenger 17.9 million
3. Somebody That I Used to Know - Gotye featuring Kimbra 18.5 million
2. Blurred Lines - Robin Thicke featuring TI and Pharrell 19.2 million
1. Wake Me Up - Avicii 21.2 million