Ireland's most loved-up couple were revealed on the Late Late Show on Friday night after a nationwide search and they are literally a perfect match.

Debbie Laffan saved the life of her husband Reg Plunkett when she donated one of her kidneys to him last year.

Reg was diagnosed with stage five renal failure three and a half years ago, after he went to the doctor with flu-like symptoms, just three months after the birth of the couple's third child. He was kept in hospital and placed on dialysis immediately.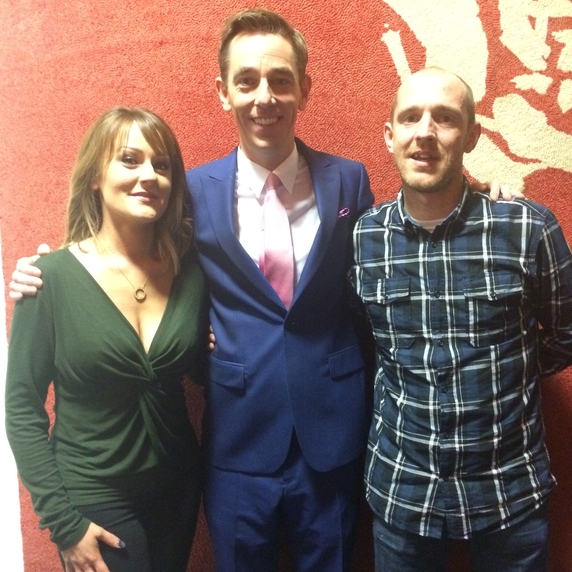 Debbie and Reg pictured with Ryan backstage at the Late Late Show
The next three years were a battle to keep Reg alive but something completely unexpected happened.

Debbie decided to get herself tested to see if she could be a transplant match for her beloved husband. When the blood tests came back, she was a perfect match. "It was a one in a million," Debbie told The Late Late Show.

It took another year from hearing the good news with blood tests and scans once a month to ensure that Debbie was fit and healthy enough to donate. The operation took place in October last year with the couple going into hospital on a Sunday and the operation taking place the following day.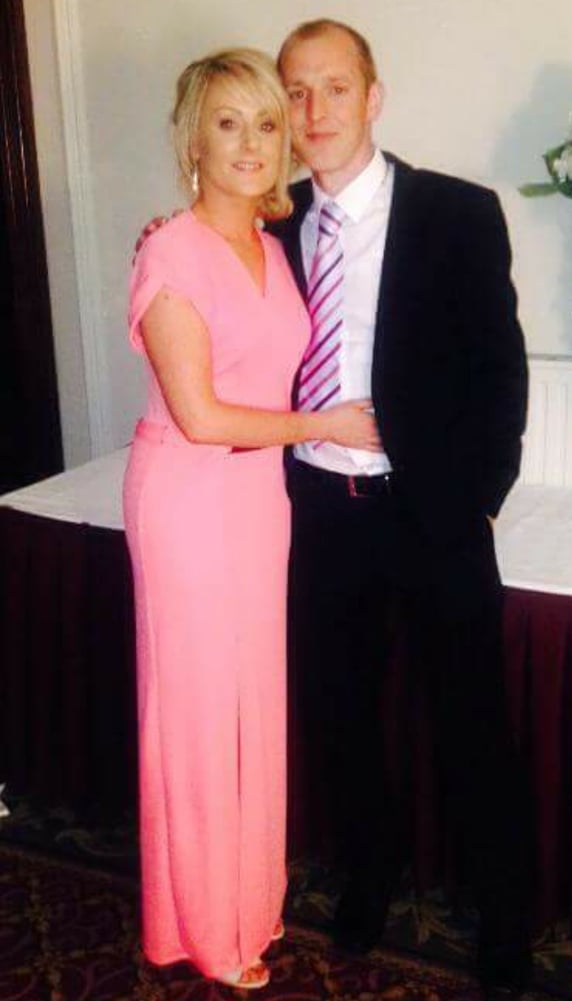 Debbie was sent home four days later "feeling fantastic". Reg's recovery has taken a little longer but he is on the mend.

Their appearance on The Late Late Show was their first night out since the transplant.
Debbie and Reg (both 38) met at just 16 years of age at a local disco in Terenure, Dublin called Itchy Feet. Reg walked Debbie home in the lashing rain. He called around the next day and they have been together ever since. The couple, who have three children and live in Newbridge, Co Kildare, will celebrate ten years of marriage in May this year.

Earlier this month The Late Late Show asked the people of Ireland to nominate the couples they felt were the most loved up or deserving of a rare opportunity to appear on the programme and win a romantic getaway.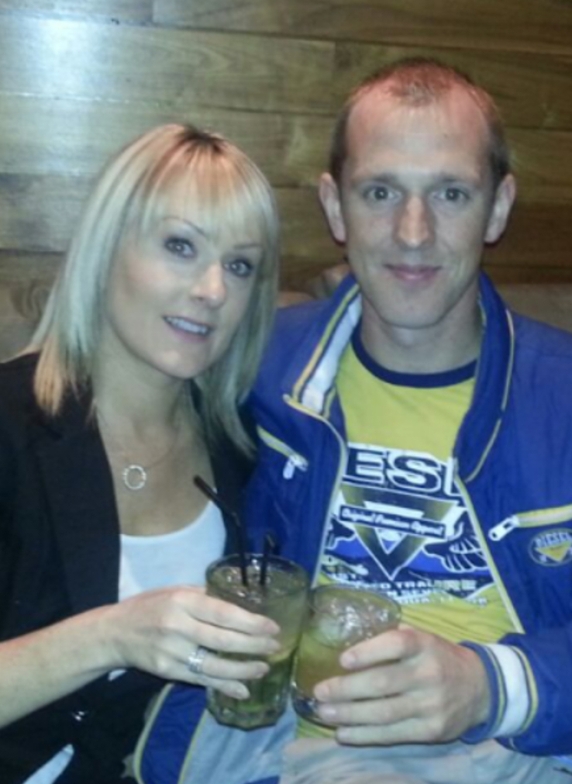 Host Ryan Tubridy and The Late Late Show team received hundreds of entries with friends and family nominating couples from teenagers in the first flush of love to people celebrating 60 years of marriage, with stories ranging from relationships born out of incredible coincidence to heart-wrenching stories of devotion.

Ryan said: "Reg and Debbie's story really struck a chord with everyone on the team. They have been through a tough few years but Reg is on the mend now and we're delighted to be able to give them something to look forward to".