It's a case of kill or be killed in new Irish movie The Survivalist, which was filmed in Northern Ireland and is set in a post-apocalyptic near future.
The film, which is in Irish cinemas on February 12, stars Martin McCann ('71, Jump, Killing Bono), Mia Goth (Nymphomaniac Part II, A Cure For Wellness) and Olwen Fouéré (This Must be the Place).
The Survivalist was written and directed by Northern Ireland-born Stephen Fingleton, who has picked up a number of accolades for his work on the film, including; Best Debut Director at the British Independent Film Awards, Best New Narrative Director and Special Jury Mention at Tribeca, and most recently, a nomination in the Outstanding Debut category of the British Academy Film Awards.
McCann stars as a loner living off the grid, and by his wits but when a starving woman and her teenage daughter discover his forest refuge, his loneliness drives him to overcome his suspicion and strike a bargain with them in return for bed and board.  
But as desire becomes stronger than necessity, the exchange becomes an uneasy, ongoing arrangement which threatens not only his carefully constructed world but also his life.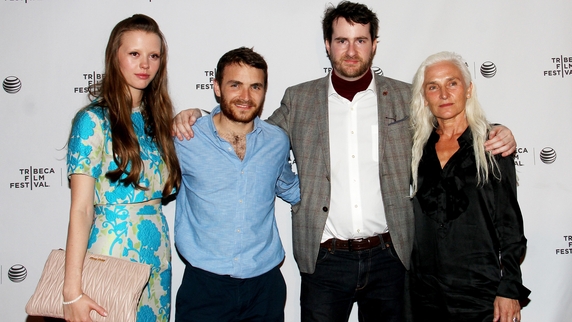 The cast and driector of The Survivalist at the Tribeca Film Festival
The Survivalist opens in selected cinemas across Ireland on February 12.