Once again, the boxes have been opened, the votes have been counted and the falling-outs have been averted. We hope. Anyway, here's what we loved about 2015. And thanks to you, as always, for reading!
Sinead Brennan picks...
1) Sicario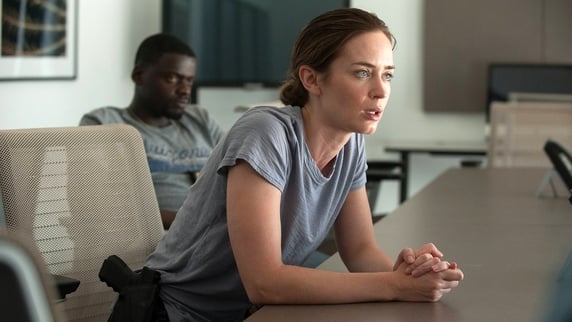 Sicario is one of those films that just works on every level. It's almost claustrophobic at times because the storyline, performances and brutality are all so intense, but it's the kind of immersion in a plot that you long for as a cinema-goer. Emily Blunt shows yet again that she can do anything, be it comedy in The Devil Wears Prada, Disney musicals à la Into the Woods or badass action woman in Edge of Tomorrow. She is simply superb in Sicario and the only scenes that are stolen from her are by the incredible Benicio del Toro, whose presence is just incomparable. I can see this becoming a classic of its genre and it deserves to be both seen and celebrated as just that.

2) The Martian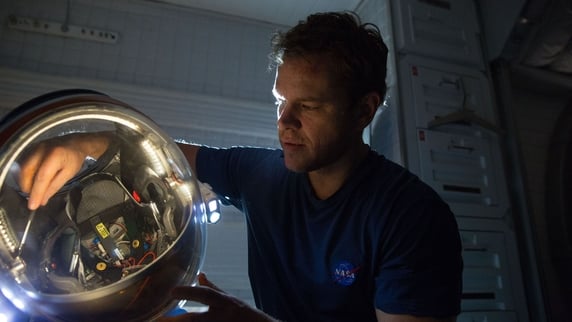 I loved The Martian. Matt Damon is just so compelling to watch and it was a refreshingly optimistic take on the 'lost in space' storyline. I laughed a lot more than I expected to. It's beautifully shot, the script is excellent and the supporting cast is just phenomenal.

3) Inside Out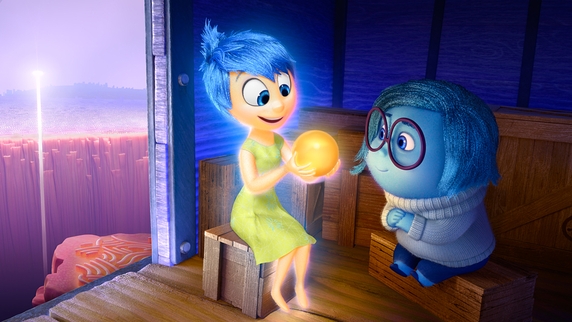 Sometimes you just can't beat a bit of Pixar - there's always a great storyline and message for kids, while having enough to keep the adults entertained too. Inside Out is no exception. I actually think adults might get more out of this one than any child. It gives such insight into feelings and emotions and it's just so relatable and heart-warming and lovely. It's out on DVD now and I can't wait to watch it again over the Christmas break.

John Byrne picks...
1) Love & Mercy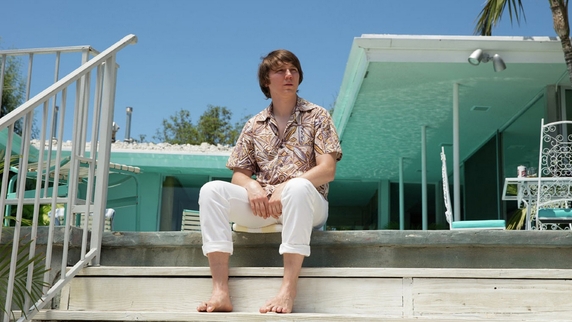 A co-founding member of The Beach Boys, Brian Wilson is nowadays regarded as a true musical genius, thanks mainly to the Pet Sounds album. But for most of the 1970s and '80s he was considered a rock 'n' roll casualty. Love & Mercy focuses on these two pivotal periods, and goes a long way towards explaining what happened to him and how he managed to come out the other end, although far from unscathed. Paul Dano and John Cusack are both superb as the young and middle-aged Wilson, in this ultimately uplifting biopic.
2) Older than Ireland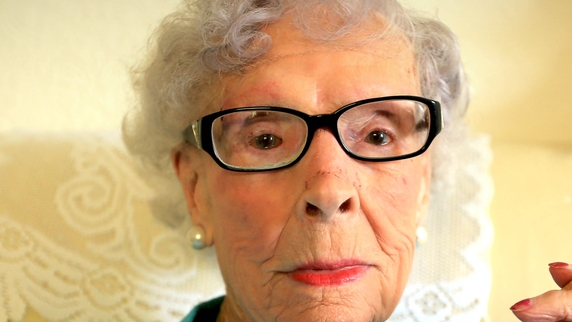 Alex Fegan's latest documentary film - his previous was The Irish Pub - covers the last one-hundred years, as seen through the eyes and experiences of thirty Irish centenarians. Each one answers a series of off-camera questions, on such key events in their lives as the day they got their first pair of shoes, the thrill of their first kiss, and such pivotal moments as their wedding day and the tragic loss of their loved ones. Older than Ireland is peppered with wise words, great memories, plenty of humour, a lot of energy and - cue the Kleenex - one of the saddest tales I've ever heard. If you're not moved by this film, you're not human.
3) Shaun the Sheep the Movie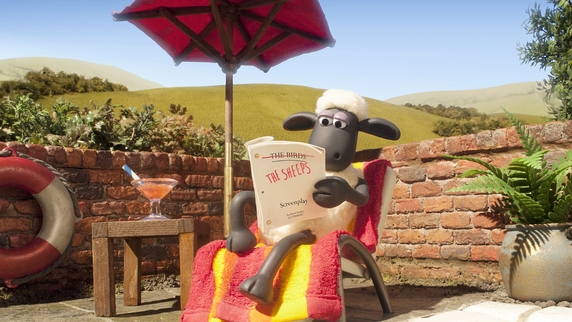 The Aardman Animations guys have been around a long time as their TV work goes back more than three decades, but they're pretty recent movie-makers as their debut feature was 2000's Chicken Run. Since then they've hardly put a foot wrong, but Shaun the Sheep the Movie is their new benchmark. This film deserves every plaudit it receives and will certainly become a perennial, to be enjoyed for many generations to come. Don't miss it.
Alan Corr picks...
1) Sicario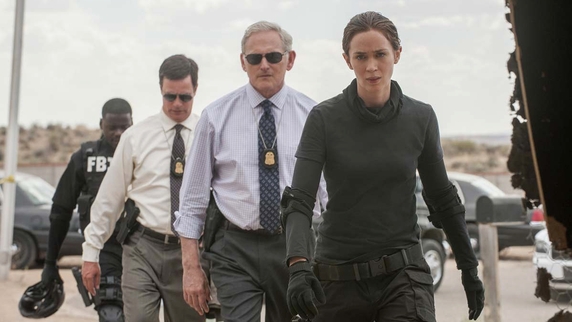 Denis Villeneuve's nervy thriller about the US war on drugs runs on pure adrenalin. It's set in a moral abyss where nothing or no one is as they seem. Emily Blunt gives a career-making performance as Kate Macer, an FBI operative with a touch of Clarice Starling's idealism but who is also gripped with the gradual and terrible realisation that, just like so many US foreign escapades, the war on drugs is unwinnable. Josh Brolin is wonderfully arrogant as a maverick CIA man but everything is dominated by the quiet presence of Benico del Toro as Alejandro, an enigmatic free agent of sorts. Right to its terrible and traumatic ending, Sicario is a masterpiece of low-key but powerful film-making with a menacing heart. Watching it is like being on a knife edge that slowly cuts into you.
2) It Follows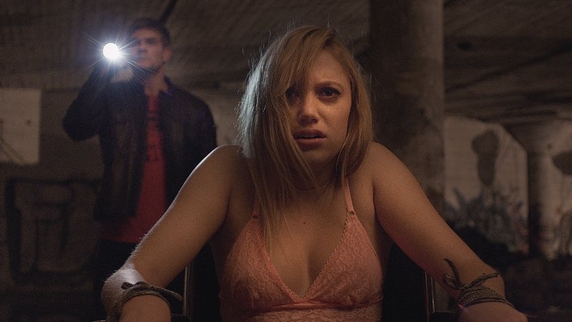 Just when you thought the horror genre had lost its ability to leave you reeling, this year witnessed a crop of film frighteners that twisted perceptions to deliver fresh hells for the viewer. David Robert Mitchell's film takes a standard tale of adolescent possession and paranoia and subverts it with a strange sense of dislocation and some deeply creepy subliminal chills. It Follows is a film that makes you question your very sanity.

3) Amy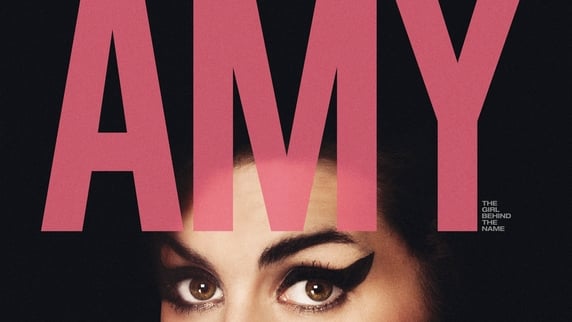 Asif Kapadia's superb documentary about pop's lost girl, Amy Winehouse, is shot through with as much heartache and sadness as one of her songs. Winehouse was the brassy, boozy singer with the bird's nest hair who became a tabloid fixture in the latter stages of her short 27 years - a caricature that all but blotted out the person she really was. Amy was the modern soul music saviour who could not save herself. Like many stars with first-name recognition, the diminutive singer was quickly dwarfed by sudden fame and with great purpose and clarity, director Asif Kapadia has given his film the tagline, "The Girl behind the Name." This is the truest portrait of her, both angel and demon, you are likely to see. Amy, you're still a heartbreaker.
Laura Delaney picks...
1) The Lobster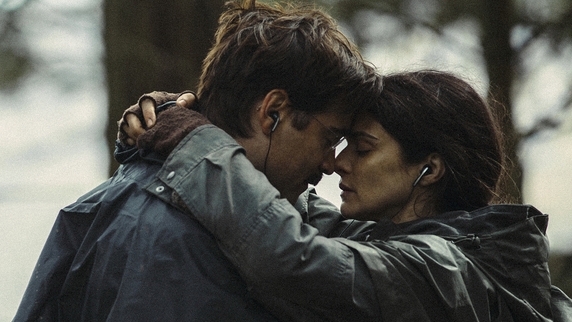 Beautifully shot in the south-west of Ireland by director Yorgos Lanthimos and his long-time collaborator Efthymis Filippou, The Lobster explores the full spectrum of relationships and societal conventions about commitment. From the get-go subjective (and terrifying) questions are raised about love and relationships: Can we still be happy if we don't find 'The One'? Do we really want to die alone? Is two really better than one? Colin Farrell plays his role to comic perfection and effortlessly brings the quirky and hilariously dark script to life, while shortsighted Rachel Weisz gives her best performance since her Oscar-winning role in The Constant Gardener.
2) Older Than Ireland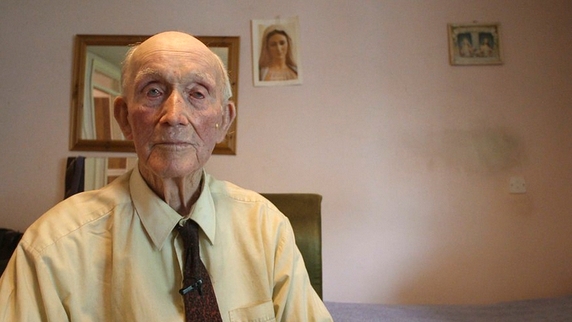 Older Than Ireland is a beautiful and poignant documentary that tells the story of Ireland's oldest residents in an engaging and humorous manner. It chronicles the ups and downs and fond memories of 30 men and women all aged 100 years or over. Director Alex Fegan has created a masterpiece that is filled with warmth, wisdom and precious memories. The sentiment that life really is too short and every moment should be savoured is brought to the fore in a movie that should be seen by all.
3) Brooklyn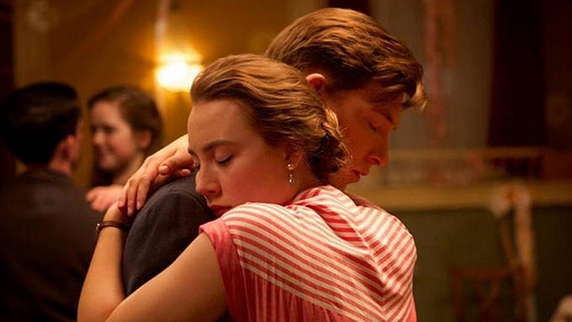 John Crowley directs and Nick Hornby adapts Colm Tóibín's charming and refined period romance with ease to build a touching movie. Saoirse Ronan is unassuming and perfect in the role of Eilis as she emigrates from 1950s Ireland to the US. This is a film about belonging and finding inner peace when confronted with the trials and tribulations of life abroad and raises the question, 'Is home really where the heart is?' Delightful and captivating, Brooklyn will be watched again and again in 2016 and for years to come.
Harry Guerin picks...
1) Inside Out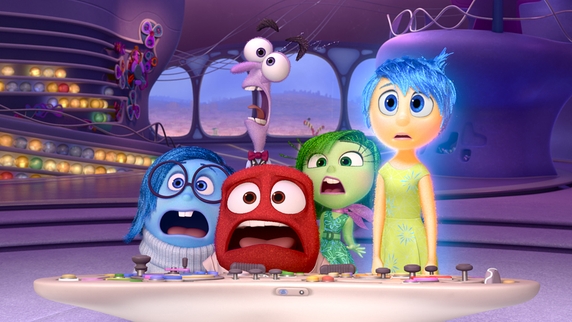 For all the time and money we spend seeking an escape (and calorie consumption) in multiplexes, how often does it really feel like cinema history is unfolding right before our eyes? Well, that's what happens with Inside Out. Hyperbole? Not a bit of it. This glorious, life-affirming Disney-Pixar creation takes us on an adventure with 11-year-old Riley's emotions - Joy, Sadness, Disgust, Fear and Anger. It could well be the Best Picture Oscar winner next year - the first animated movie to win the top gong. There's so much going on here that one watch isn't enough. Your happiness really is an Inside job.
2) Star Wars: The Force Awakens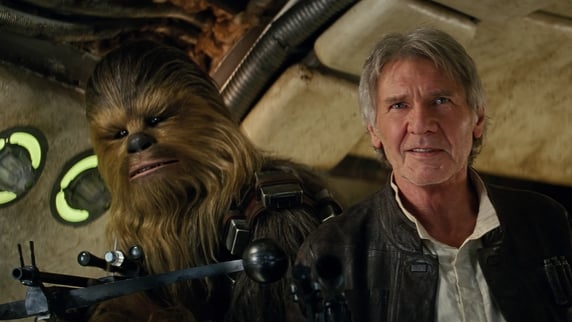 Everything comes to those who wait - especially if you had refused to watch any of the trailers while counting down the days. One of the movie heroes of the year, director JJ Abrams, took over the most high pressure job in Hollywood and made it all look so easy, giving fans as much reason to be as excited about the future as they are about the past. We thought it would be good, but this good... The casting was perfect, the CG shortcomings of the three previous movies were banished and the snarky humour scattered throughout proved just as funny on second viewing. Best of all, you left the cinema feeling younger than when you arrived. Now hurry up, 2017.

3) I Used to Live Here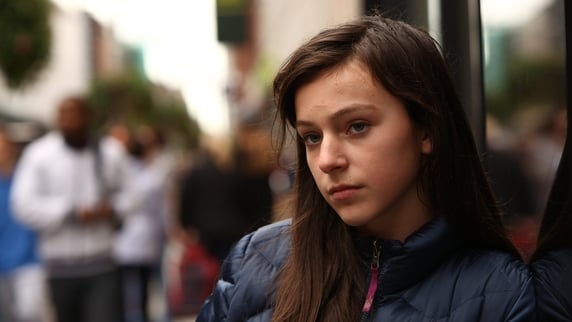 Researched with the assistance of Headstrong, the National Centre for Youth Mental Health, I Used to Live focuses on Amy (brilliantly played by Jordanne Jones), a teenager who is profoundly affected when a local boy takes his own life. In terms of cinematic achievements in 2015, director Frank Berry's transformation of an untrained cast, largely drawn from Killinarden, into actors that can handle the complex and heart-rending drama of his story ranks among the greatest. A far more compelling film than many with household names and 1,000 times the budget - the authenticity here is something money can't buy.
Suzanne Keane picks...
1) The Martian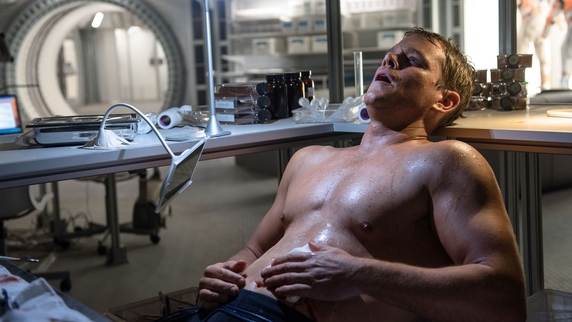 The Martian, without doubt, puts the emphasis on 'sci' in sci-fi. But don't let that put you off. It's a witty, smart and engaging drama - think Castaway meets Gravity - with a cheeky soundtrack to boot. This is easily Ridley Scott's best movie in over a decade, while Matt Damon once again proves why he will go down in history as an acting great. Plus, it stars the potato, and what Irish person would not love that? Get the snacks in and get comfy - you're in for a glorious 141 minutes.
2) Steve Jobs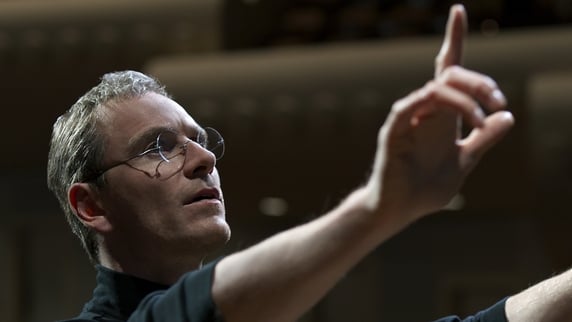 If the thought of a movie about late Apple co-founder Steve Jobs makes you yawn; please, stifle it and hot-foot it to your nearest cinema. While Michael Fassbender may not physically resemble Jobs, he is simply stunning as the complex tech master in what is essentially a three-act play that follows the rise and fall of Jobs at three different times in his professional and private life. Steve Jobs is a magnificent movie - an absorbing and intense story about a man whose tunnel vision and drive transformed the way we live our lives today.
3) Brooklyn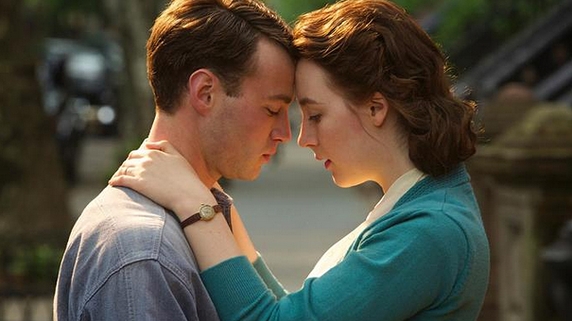 If you haven't seen Brooklyn yet, do yourself a favour and try to catch it over the Christmas holidays before it finishes up in the cinema. The big-screen adaptation of Colm Tóibín's gorgeous tale of an Irish emigrant finding love in 1950s America will fill you with warmth and you will leave the cinema feeling satisfied by a story well-told. Saoirse Ronan shines as Eilis Lacey, who travels to New York in the hope of a better life. She soon falls for an Italian plumber (Emory Cohen), but faces temptation from another man (Domhnall Gleeson) when she returns to her homeland for a visit. Don't miss it.
Paddy Kehoe picks...
1) Timbuktu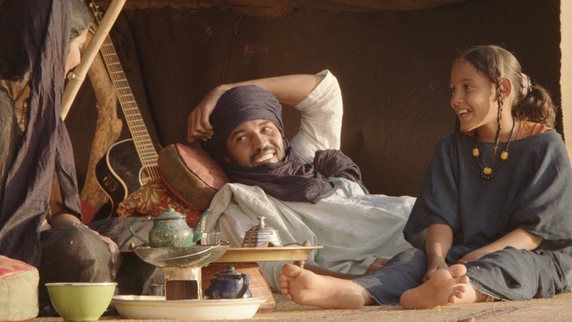 Mauritanian director Abderrahmane Sissako's latest film explores the reality of jihad as it impacts on a peace-loving family living in the dunes near Timbuktu. An armed gang of zealots terrorise the community with new prescriptions and prohibitions - on dress, music, innocent games of football. To relate more would only spoil, but suffice to say that the film - which was nominated for Best Foreign Film at the Oscars - becomes a tense thriller, as the improvised jihadi court presides over yet another baleful session. Beautifully paced, Timbuktu is for much of the time a compelling story of love against the odds.
2) Song of the Sea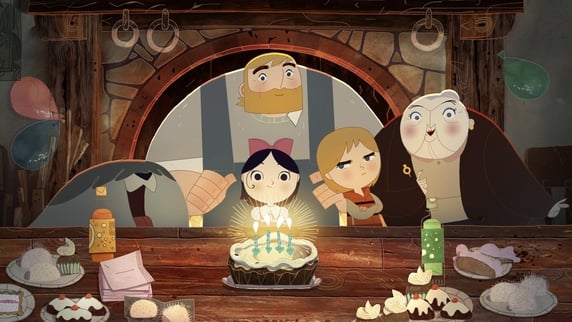 Song of the Sea draws on one of the most resonant creatures in Celtic/Icelandic/Faroese myth, that of the selkie who was said to live as a seal but sheds its skin to become human on land. It is really best not to spoil the tale, but suffice to say it concerns a family unit, broken forever by the lure of the sea for such creatures, who are torn between their earthly and marine existences. It's a marvellous animation gem from director Tomm Moore of Cartoon Saloon fame.

3) Still Alice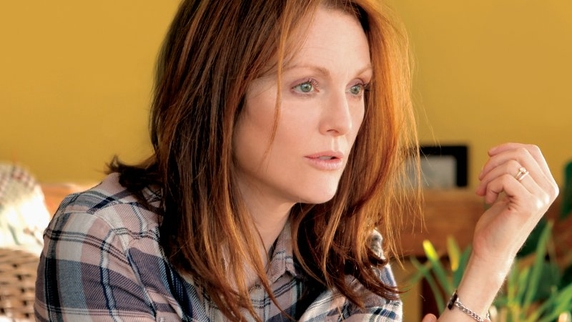 Still Alice scrupulously renders the experience of early onset Alzheimer's as faithfully as possible, with no melodramatics. In an Oscar-winning performance, Julianne Moore is superb as the stricken professor whose terror that everything she has built for herself will slip away is played against precious times recalled through old photographs and home movie footage. Alec Baldwin as her husband John is an impressive presence while Kristen Stewart plays their strong-willed daughter, Lydia, whose ongoing tensions with her mother only serve to underline an intimacy which deepens as the illness progresses.
Sarah McIntyre picks...
1) Carol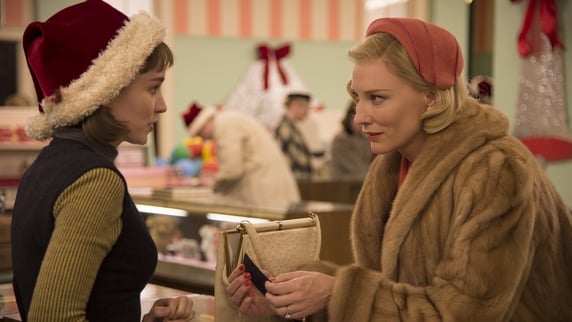 Todd Haynes' utterly immersive tale of forbidden same-sex love in 1950s New York resonates on many levels and is a truly transportative experience. Cate Blanchett is mesmerising as the titular character, an unhappily married, wealthy housewife. She meets Therese (Rooney Mara), a young woman who works in a department store, and they embark on a relationship. There's so much to love here, from the faultless performances, sumptuous costumes and subtlety of emotions, to the vivid and often unexpected cinematography.
2) Ex Machina

Alex Garland's directorial debut is a taut, tense and elegant sci-fi thriller that is utterly compelling from start to finish. Caleb (Domhnall Gleeson) is a hotshot young coder working for Bluebook, the world's largest internet search engine. He wins an internal lottery in the company to spend a week with reclusive and mysterious CEO Nathan (Oscar Isaac). Nathan puts Caleb to work deciphering whether his female robot Ava (Alicia Vikander) is sentient. What follows is a stylish, smart thriller that will stay with you long after the cinema.
3) Me and Earl and the Dying Girl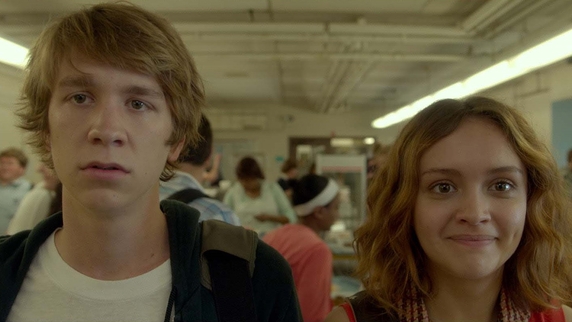 Me and Earl and the Dying Girl has three brilliant young actors in sure-to-be breakout roles - Thomas Mann, Olivia Cooke and RJ Cyler. Thomas plays Greg, a typical awkward high-schooler who keeps a safe distance from his classmates as he's afraid of being rejected. His only pal is Earl, who he refers to as his co-worker, and they spend most of their time making parodies of classic movies. Then his mum forces him to go hang out with his classmate Rachel who has just been diagnosed with leukaemia, and their friendship changes his outlook hugely. It's a really lovely movie, with fantastic central performances, with enough humour and heart to lighten the subject matter.