Eve Hewson may be most famously known as Bono's daughter but she is quickly becoming a star in her own right having already worked with a string of well-known actors including Tom Hanks, Clive Owen, Sean Penn and James Gandolfini.
The 24-year-old actress, full name Memphis Eve Sunny Day Hewson, currently resides in New York, and said despite being a long way from her Dublin home, she and her siblings - sister Jordan (26) and brothers Elijah (16) and John (14) - are very opinionated about her dad's music.
"My sisters and my brothers are like micro managers with my dad and we don't shy away from telling him what we think," she told the Irish Independent.
"We like to tell him what to wear and what to listen to and things like 'that shot's not good' and 'this verse isn't good'. We are very involved.
"He used to drive us to school and we would play whatever songs they were working on at the time. Like I say, we would be very involved and then upset if the version we liked didn't make it on the album. There would be a fight and we'd be like: 'Why, Dad, why? You have to listen to us!'"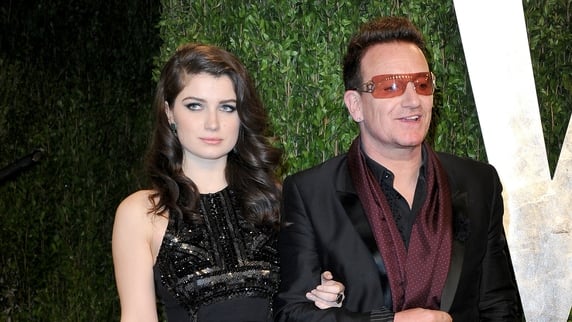 Eve also says her rock star dad has had his fair share of embarrassing moments, "Like any dad, he would do things that were really annoying. He used to blast The Backstreet Boys in his car in traffic on the way to school and then get out in his dressing gown and dance with his glasses on.
"We were just mortified. But now I think he's a really fun dad. We tease him all the time, but he teases us back too!"
Ali Hewson, Eve Hewson and Jordan Hewson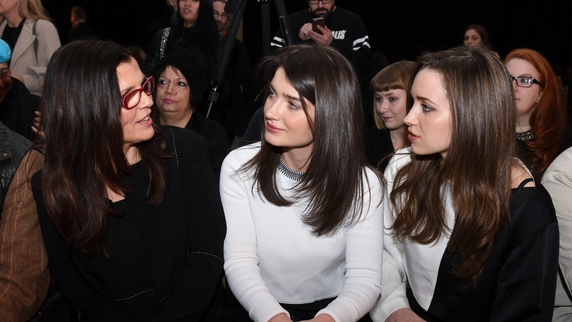 Ali Hewson, Eve Hewson and Jordan Hewson
Eve is set to play Maid Marion in Robin Hood: Origins which is due for release in 2017.