Bono was among the famous faces at the premiere of Saoirse Ronan's new film Brooklyn at The Savoy cinema in Dublin last night.
Brooklyn author Colm Tóibín was also in attendance but the night belonged to Oscar-tipped Saoirse herself, who dressed for the event in a scene-stealing peacock maxi dress.
Speaking on the red carpet Saoirse said Brooklyn was a very personal movie for her and explained that she had a strong connection with her character Eilis Lacey.
"The script came to the me when I was about nineteen and I was actually at that point, thinking about moving away myself and from the moment I had signed on until when we actually made the film about a year had passed, and I had moved away at that time and it took on a whole new meaning for me," she said.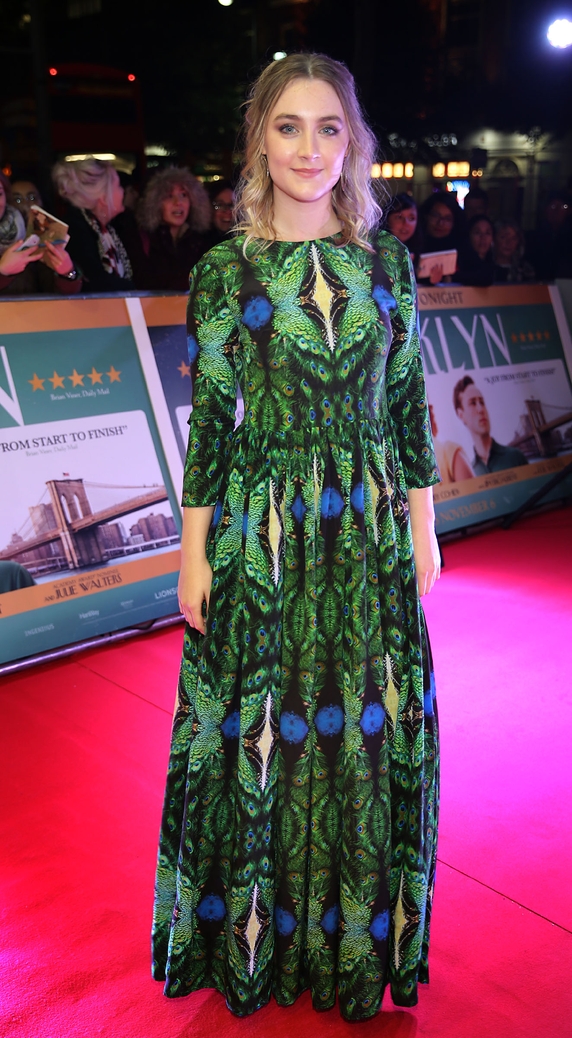 Saoirse stole the show in this peacock maxi dress
Speaking to TEN ahead of the premiere, Saoirse revealed other reasons why the movie was so personal to her.
"My Mam and Da made that journey to New York in the eighties and they had me over there and also by the time we shot the film I had moved away and was very homesick and I really missed being an Irish girl in Ireland.
"To go into a film where the character's emotional situation is very similar to your own really, was very new for me because there was nothing to hide behind", she added.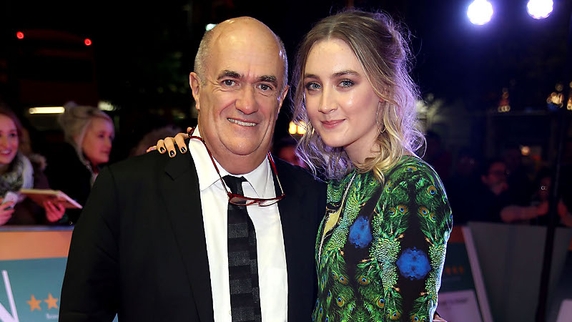 Colm Tóibín with Saoirse Ronan
Based on Colm Tóibín's award winning novel, the film tells the story of Eilis Lacey, who leaves 1950s Ireland for New York. There she falls in love but later has to choose between her life in the US and her life back home.
Tóibín said he was thrilled that the book had literally been brought to life
"What I love about the film is that there is literally raw emotion, there is no irony. Nick [Hornby] when he was writing the screenplay wasn't afraid to bring the emotion in and let it happen", he said.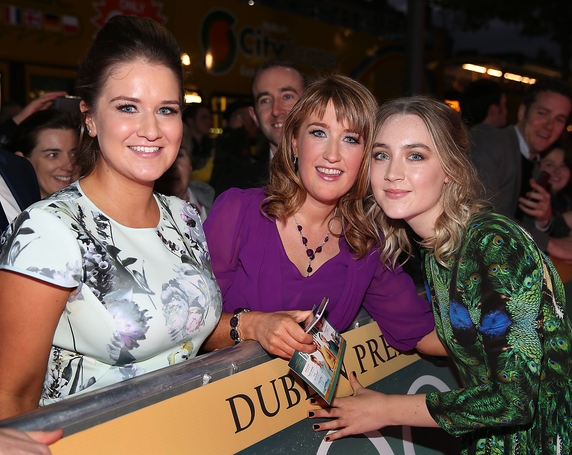 Saoirse with fans at last night's Brooklyn premiere
Brooklyn, which also stars Domnhall Gleeson, Jim Broadbent and Julie Walters, was directed by John Crowley
"It's a much beloved book, obviously but one of the remarkable aspects of the book is it takes a story which everyone feels they sort of know quite well but it very subtly, quietly dismantles your ideas about it. And yet tells you the story, in a very obvious, emotional way," said Crowley said.
Brooklyn is in Irish cinemas on November 6. Check out our interview with Saoirse and our report from last night's Premiere by clicking on the video links.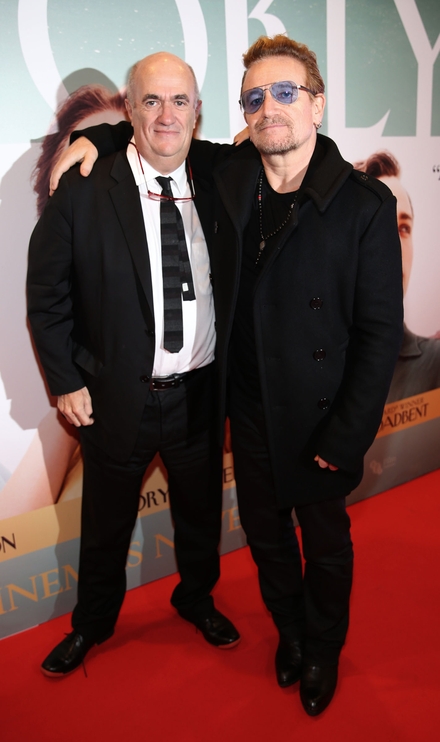 Colm Tóibín and Bono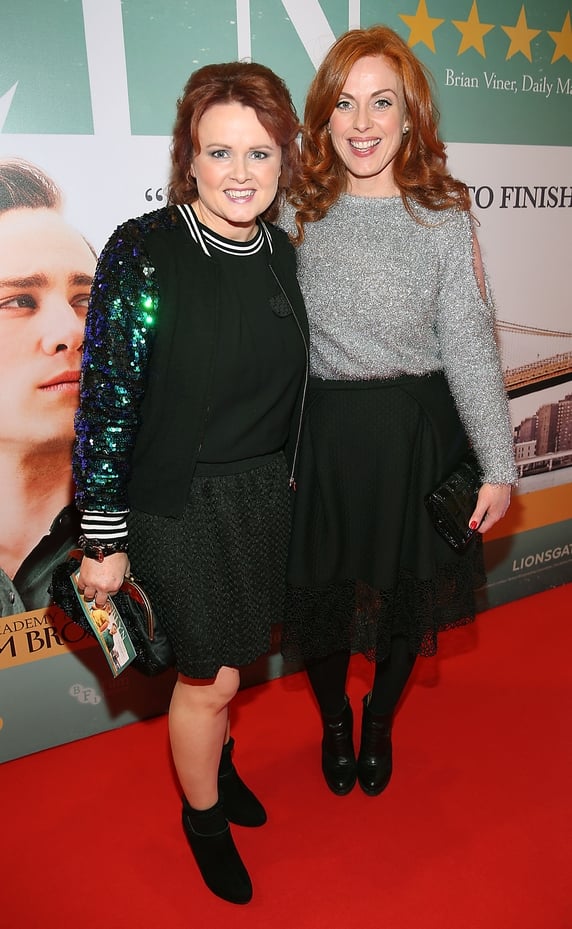 Maeve McGrath and Clelia Murphy