The internet groaned a little overnight as the final trailer for the long-awaited Star Wars: The Force Awakens was finally unveiled ahead of the film's December release.
The trailer premiered on US television during the half-time break for sports channel ESPN's Monday Night Football much to the delight of fans worldwide.
The trailer followed the release of the decidedly old-school official movie poster on Sunday.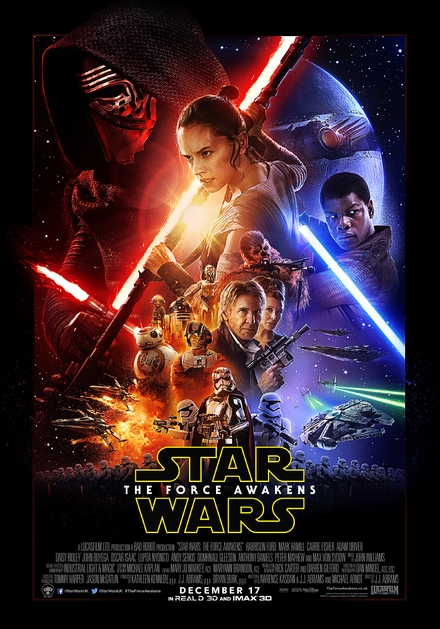 Star Wars: The Force Awakens opens in Ireland on Thursday December 17.
The ticket-buying frenzy has already begun with fans around the world complaining that some websites crashed when they tried to book in advance.
The JJ Abrams-directed film stars returning legends Harrison Ford, Mark Hamill, Carrie Fisher, Peter Mayhew, Anthony Daniels and Kenny Baker alongside new arrivals to a galaxy far, far away, including John Boyega, Lupita Nyong'o, Oscar Isaac and Irish actor Domhnall Gleeson.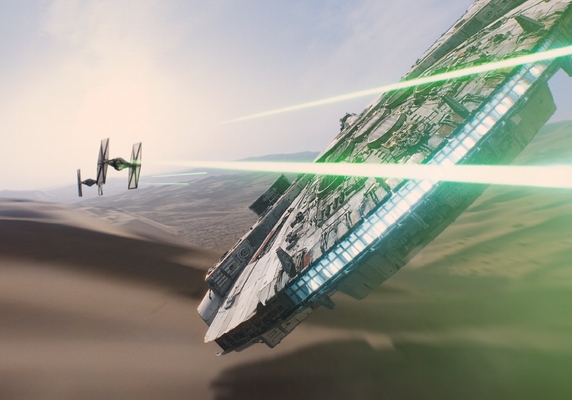 Some of the scenes in the movie, and the next episode, were filmed on Skellig Michael off the Kerry coast.
Today the Arts Minister, Heather Humphries, released a report on the most recent shoot in September and gave it a clean bill of health saying that all the conditions laid down by her department were adhered to.
There had been concerns that filming would disrupt the wildlife on the island - however the worst thing that happened was a crew member snagged their jacket sleeve on the edge of a stone and dislodged it. It's since been fixed.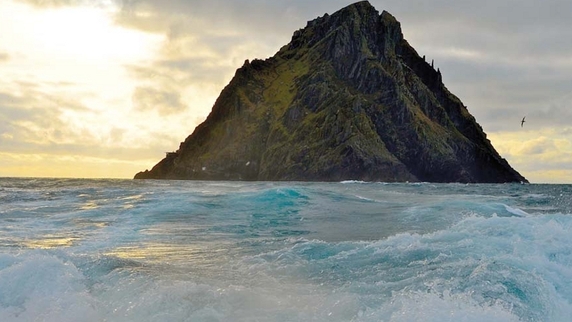 Check out some of the fan reactions to the trailer below:
Look, all I'm after in a partner is someone who accepts that I will cry at Star Wars trailers.

— Simon Taylor (@MrSimonTaylor) October 20, 2015
So pleased with the new Star Wars The Force Awakens trailer!!! https://t.co/plln7l1jCe

— Harry Knowles (@headgeek666) October 20, 2015
Han hugging Leia. Yes Star Wars, that is the sort of content I want. #ILoveYou #IKnow

— Katy (@iwishitwould) October 20, 2015
I'm kinda iffy on the story of the new Star Wars but the new trailer was good. I mean they still kept the same sounds xD

— maye (@weluckyfew) October 20, 2015
just watched star wars episode vii trailer, and it looks awesome

— Autumn the Great (@Wumbo_Bear) October 20, 2015
I watched the Star Wars trailer and I feel nothing. No joy. No anger. Just a void of emotion one feels after being burned one to many times.

— Matt Snow (@MattSnow121) October 20, 2015