Highlights of the new RTÉ One season include 1916 Rising drama Rebellion, Billy Roche's Clean Break, as well as new studio shows presented by Ray D'Arcy and Mario Rosenstock.
With the centenary of the Easter Rising on the horizon, the makers of Charlie have come up with Rebellion, a five-part drama set over three pivotal weeks in 1916 and starring Charlie Murphy, Brian Gleeson, Ruth Bradley, Barry Ward and Sarah Greene.
Clean Break is a new four-part series written by acclaimed playwright Billy Roche with a cast including Damien Molony and Kelly Thornton. It tells the tale of a Wexford community driven by love, greed, status and revenge.
Clean Break
There are new additions to the entertainment line-up with the debut of The Ray D'Arcy Show on Saturday nights and Mario Rosenstock comes to RTÉ One with his own new studio show.
Hugely popular shows The Voice of Ireland and Ireland's Fittest Family both return and Ryan Tubridy is once again at the helm as The Late Late Show enters a record-breaking 56th season.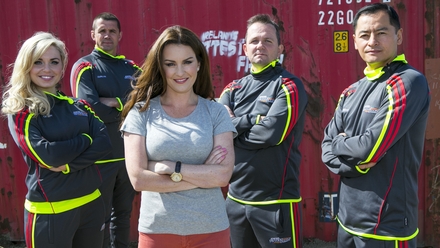 Ireland's Fittest Family
There are several documentaries to look out for, including Recruits, a behind-the-scenes look at the Irish Defence Forces. In Ireland's Wealth Revolution, David McWilliams looks at the country's wealth gap, while Death of a Son tells the story of Michael Dwyer's death in Bolivia in 2009.
Filmed over eight months, Crumlin observes paediatric care from the point of view of the medical practitioners at Our Lady's Children's Hospital in Dublin; Garda Down Under gives an insight into the lives of gardaí who are now on the beat in Western Australia, while Joe Duffy looks back on Liveline's most memorable stories in Call Back.
New lifestyle series include You Should Really See a Doctor - which explores the phenomenon of people self-diagnosing on the internet - a new science series Everything You Need to Know... and A Week to My Wedding, which follows six couples in the run-up to their big day.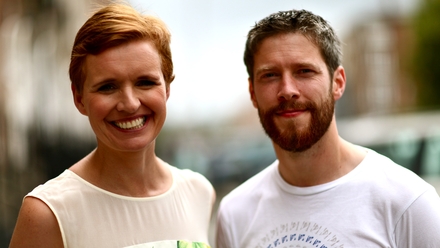 You Should Really See a Doctor
Along with Ray D'Arcy and Mario Rosenstock, other new faces featuring in prime-time slots on RTÉ One this season include Bob Geldof (presenting a two-part WB Yeats documentary), new Ireland's Fittest Family coaches Anna Geary and Alan Quinlan and singer Nathan Carter (country music series Stetsons and Stilettos).
Stetsons and Stilettos
Check out the videos to see highlights of this year's schedule and for a sneak preview of drama Clean Break