Drama, documentaries and D'Arcy are the main pillars of the new schedule which hopes to woo viewers on RTÉ One for the new television season.
Details of two new drama series were announced at the channel's Autumn launch on Thursday, Clean Break from the makers of Love/Hate and Rebellion a dramatisation of events leading up the 1916 Rising starring Brian Gleeson.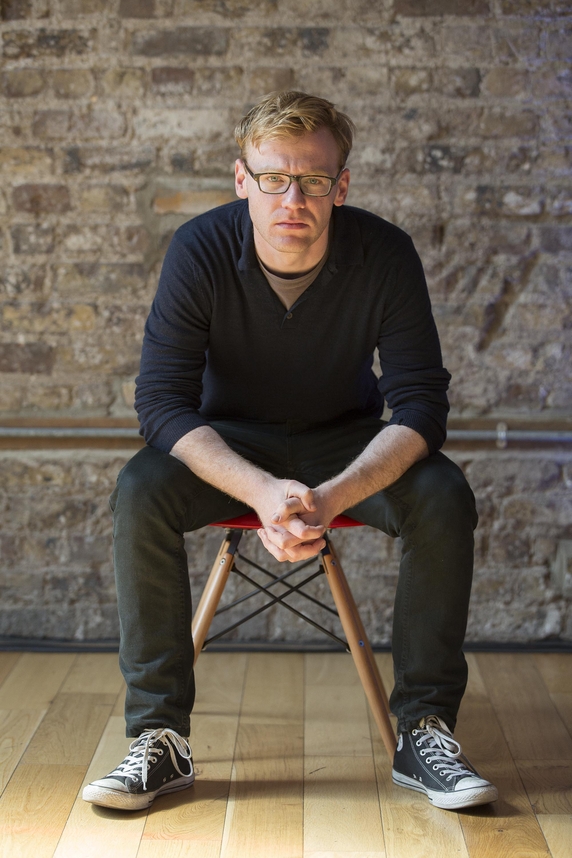 Actor Brian Gleeson stars in new drama Rebellion
As well as returning favourites, 53 new series in total will debut on RTÉ One including The Ray D'Arcy Show, a chat and entertainment show hosted by Ray D'Arcy in the primetime Saturday evening slot.
Speaking about his new show at the launch D'Arcy said: "Hopefully we will reflect the Ireland of 2016, the stories that get people talking"
He added "I will be inviting people into my space, sitting them down on a lovely comfortable couch, asking them questions and they'll be telling stories. And the key for us - if we get it right - is that those stories will be engaging, entertaining, people will laugh at home, they might cry a little, they might shout at the telly - and if we get that all that right we're doing a good job."
His main ratings rival on the chat show circuit Ryan Tubridy said he's very excited about the return of The Late Late Show, back for an astonishing 56th season.
Tubs said "I can feel the juices flowing and the sense that it's all kicking off.....As I walk the corridors I can feel it. I can start hearing the music, the audience gathering. It's like an orchestra starting up, and testing the various instruments and then boom! you're on".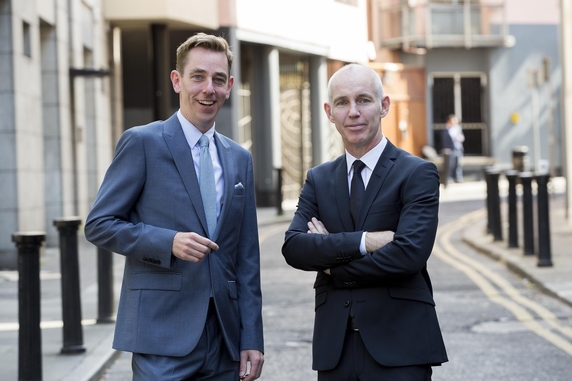 No rivalry here. Chat show hosts Ryan Tubridy and Ray D'Arcy
New documentaries include the Liam Neeson-narrated 1916, Hidden Impact: Rugby's Concussion Crisis, Stetson's and Stilettos a look at country star and heartthrob Nathan Carter, Call Back, in which Joe Duffy revisits some of Liveline's most memorable stories and Recruits a fly on the wall series that follows new recruits in the Irish Defence Forces as they face a gruelling 17 weeks of training.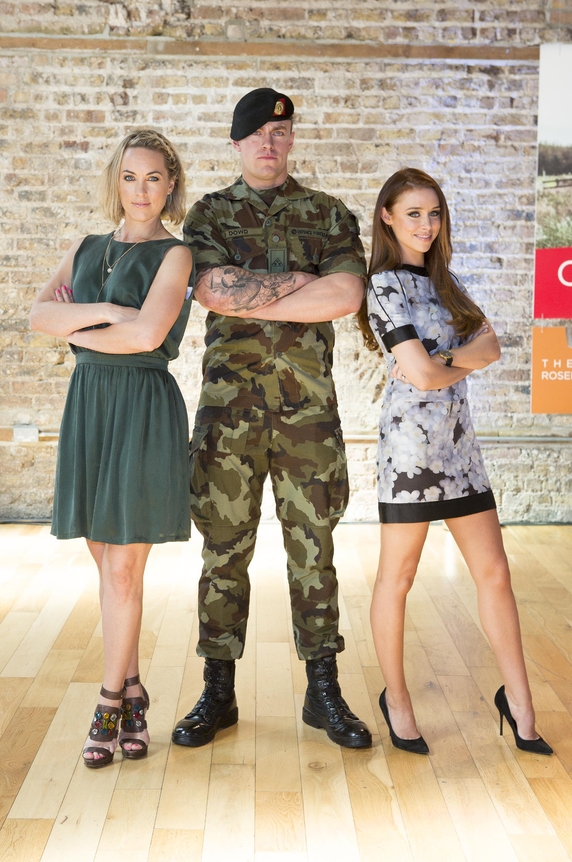 Kathryn Thomas, Una Foden and one of the Recruits
Other entertainment shows returning in the Autumn include Mrs Brown's Boys, The Voice of Ireland and Ireland's Fittest Family, while new lifestyle shows You Should Really See a Doctor and A Week to My Wedding join the likes of Operation Transformation, Today and Home of the Year.
Channel Controller Adrian Lynch said: "From news, current affairs and investigative programming that the nation turns to, new world-class drama, factual programming telling Ireland's contemporary stories and plenty of brand new entertainment, there's a lot to look forward to on RTÉ One this autumn and beyond."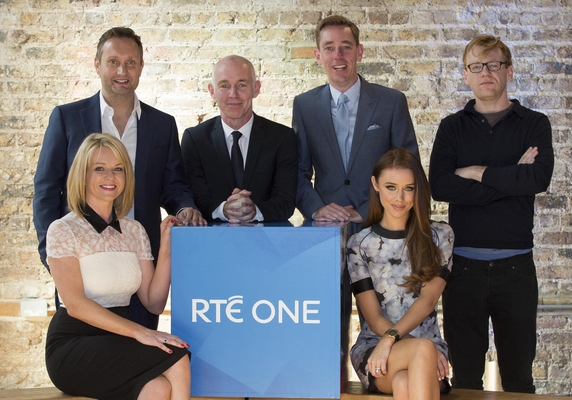 For more on the new season, click here.
The glamour, the gúnas & the girls of RTÉ One at the new season launch #RTEOne pic.twitter.com/raq5fs3EXx

— RTÉ TEN (@RTE_TEN) August 13, 2015
Bodyguards always are important! Kathryn Thomas, Una Foden & some of Recruits #RTEOne pic.twitter.com/ogJOx9HeTE

— RTÉ TEN (@RTE_TEN) August 13, 2015
Country Star Nathan Carter talks to TEN about his new documentary Stetsons and Stilettos #RTEOne pic.twitter.com/oP5GioiLOL

— RTÉ TEN (@RTE_TEN) August 13,2015