Dublin comedian Gearóid Farrelly's new podcast Fascinated will be released later today (April 28). Find out what the man himself had to say about the new series below.
Listen to Fascinated with Gearóid Farrelly here
Last year Fascinated got to Number 3 in the Irish Podcast Charts and number 74 in the worldwide comedy podcast charts.
The new series boasts a superb selection of guests - from singer Carnie Wilson chatting about about following her legendary father (Brian Wilson of the Beach Boys) into the family business - to Pauline McLynn talking about the curse of a certain Father Ted catchphrase.
Speaking about the new series, Farrelly said: "Last year I made 6 episodes of a podcast series called Fascinated. Any time I talk about it I always find myself saying that it is my favourite thing I have ever done. It absolutely is. It was hard work, a steep learning curve, a source of many a sleepless night and there is no money. But I loved making it. Everything from contacting the guest and convincing them I wasn't trying to trick them to watching youtube videos trying to learn how to remove background noise from audio.
"For the first series I interviewed Mariama Goodman from the 90s band The Honeyz. She told me about leaving the band and going back to college to study and delivering a baby and having the parents ask her to sign her cd. I also spoke to former boybander David Ross who was in Bad Boys Inc. He was gay and had to hide it from the fans of the band. He then reconnected with them to crowd-fund his movie about marriage equality."
He continued: "This time around I continued to interview people I think are amazing. There is no point in interviewing someone you are not interested in. The beauty of a podcast is I know if I'm interested I will be able to make it interesting. Well that's the goal anyway!"
The new series of Fascinated is available on iTunes, Soundcloud and Stitcher from Tuesday, April 28.
Read more of Gearóid's blog here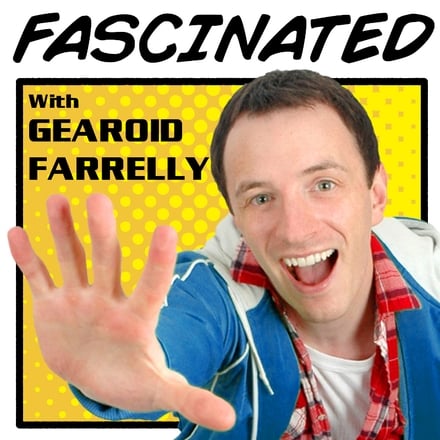 Gearoid returns to Whelans with his new show Gearóid Farrelly: Live on May 9.