They may have made amends at the Grammy Awards, but it seems Kanye West and Taylor Swift are a long way from being BFFs with Kanye saying Swift skipped his New York Fashion Week show.
Speaking to Vogue after his Yeezy X Adidas show at New York Fashion Week, Kanye said of Swift, "She was supposed to be here today. So I don't know what happened."
When asked if he would like to see Swift wearing some of his Adidas Originals x Kanye West designs he added, "I'd like to see everyone wearing everything."
According to E! News, Swift was unable to attend due to a photo shoot "that she could not move."
While Swift may not have been seated front row at the show, it was a star-studded affair with Rihanna, Beyonce, Jay Z, Diddy, Anna Wintour and of course Kim Kardashian and North West all in attendance.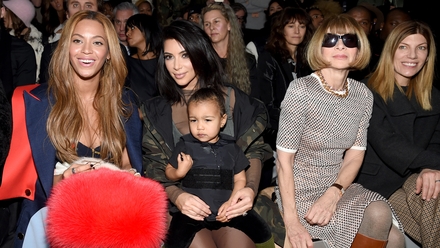 Beyonce, Kim Kardashian, North West and Anna Wintour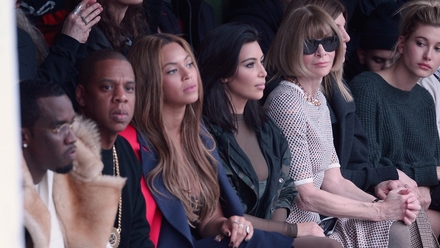 Diddy, Jay Z, Beyonce, Kim Kardashian and Anna Wintour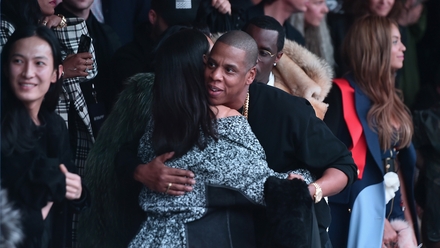 Alexander Wang, Rihanna and Jay Z