Tonight sees the final episode of Building Ireland (7.00pm, RTÉ One), Richard E Grant's Hotel Secrets (9.00pm, Sky Atlantic) returns for a second run, while Ray Donovan continues (10.00pm, Sky Atlantic)
Building Ireland, 7.00pm, RTÉ One
The final programme in the series about Ireland's great building and engineering achievements looks at Mayo's textile industry. Geographer Susan Hegarty explores the historical role of Mayo's wool production in stimulating a textile industry that has been subject to success, failure and rejuvenation. Meanwhile, architect Orla Murphy discovers how the textile industry impacted on town planning in Westport and Engineer Tim Joyce investigates developments in woollen mill technology.
Ray Donovan, 10.00pm, Sky Atlantic
More murky mischief in the glossy world of LA with Liev Schreiber and Jon Voight . While Ray receives compromising information on Cochran, the FBI boss interrogates Mickey. And as Kate persists with her investigation into the Donovan family, she has Avi on her tail. Elsewhere, Abby grows closer to a surprising new friend as she tries to have fun with her prospective neighbours, and Marvin leads Bridget into a situation her father definitely wouldn't approve.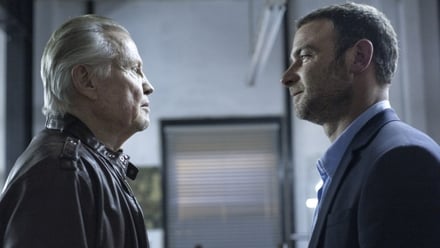 Richard E Grant's Hotel Secrets, 9.00pm, Sky Atlantic
The effortlessly debonair Richard E Grant is back to visit more of the world's most ostentations, scandalous and exclusive hotels. His first stop is Miami's South Beach, home to some of the most hedonistic and extravagant hotels in the USA. At the legendary Fontainebleau, he takes in million-dollar chandeliers, meets a man with eye-opening stories about Frank Sinatra's regular visits and gets a shock when he discovers how much it costs to hire a booth in the hotel night club.