Eamonn Holmes is making an appearance on Saturday Night with Miriam, The Simpsons/LEGO mash-up airs, the first episode of BBC's Tumble debuts - her's out top picks for tonight's telly.
Saturday Night with Miriam, RTÉ One, 9.35pm
Belfast-born television presenter Eamonn Holmes is joining Miriam to chat about growing up in Northern Ireland, Manchester United's chances this season and his cameo in Mrs. Brown's Boys D'Movie. Boxer Paddy Barnes will also be appearing on the show to talk anthems, fatherhood and his plans for the future. Also, chef Garry Hughes and concierge Denis O'Brien chat about life at the front and back of house at Dublin's Shelbourne Hotel. Dublin-born Susan Whelan will discuss her life as Leicester City F.C.'s Chief Executive, and there'll be live music from excellent Dublin duo We Cut Corners.
Tumble, BBC One, 6.30pm
The BBC's brand new Saturday night entertainment show Tumble promises to be a goodie. Ten celebrities, from Girls Aloud's Sarah Harding to Mr Motivator, Amelle Berrabah to John Partridge, will be vaulting, tumbling and flipping head-over-heels in a bid to win the public's votes. In the first edition of the show, the celebs will have to give one of two routines: five will do acrobatic floor shows and the other five will perform on the aerial hoop. If you're a gymnastics or circus fan then this is just the show for you!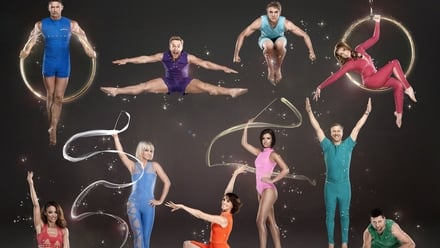 The Simpsons, SKy1, 7.30pm
The much debated Simpsons LEGO mash-up makes its debut tonight on Sky1. And as Homie says himself, "It's not selling out! It's co-branding! It's co-branding!" Entitled Brick Like Me, it airs tonight on Sky1 at 7.30pm and is the 550th episode of the long-running cartoon comedy. Homer introduces us to a Springfield from an alternative universe, one where everything and everyone is assembled from the popular plastic building blocks. However, he is troubled by memories of a pre-Lego existence and he can't shake the feeling that all is not right . . . Does it look like a classic episode to you or has the shark been well and truly jumped?