Spider's Trap, a new Irish film noir starring Glen Baker, Alan Sherlock, Simon Delaney, Liam Carney and Sarah Carroll, is to launch at Dublin's Light House Cinema on August 9 at 11:45am.
There will be ticket giveaways for the film, which was shot in black and white, on facebook.com/SpidersTrapFilm in the weeks ahead.
Written and directed by Dubliner Alan Walsh (What If), Spider's Trap tells the story of Steve Wilson (Baker), a former safecracker who is dragged back into the life he is trying to leave behind by childhood friend and manipulator Jack Spider (Sherlock).
The cast also includes Dermot Magennis, Jane Elizabeth Walsh and Aislí Moran, with students and recent film school graduates making up almost 80% of the crew.
John Phelan of producer Bootstrap Films said: "The talented team of filmmakers who worked on Spider's Trap have brought this thrilling story to the screen.
"To create an independent Irish feature film on a shoestring whilst using a new template and approach is incredibly exciting. We are looking forward to launching the film in the heart of Dublin city, where much of the filming took place."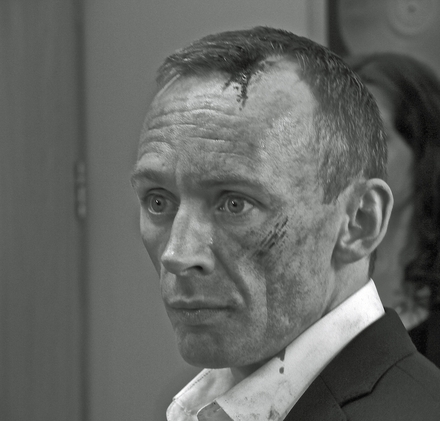 Glen Baker in Spider's Trap