X Factor star Cher Lloyd wants to confront Louis Walsh after he called her "a spoilt child".
The 20-year-old Want U Back singer, who rocketed to fame after competing on the UK TV talent competition in 2010, has hit back at 61-year-old Louis over his remarks.
Speaking to Digital Spy, Lloyd said: "It's something I find very strange, especially from an older gentleman against a young girl. But I'm much older and much more experienced, so it would be good to have a conversation with him now.
"To make a comment about someone you worked with two or three years ago who was 16 years old at the time, it was a little bit unnecessary. I must be on his mind. Bless."
However, Lloyd admitted that she "never" holds a grudge against her critics, adding: "It's nice to see that people aren't getting stuck in the past. I feel the same with people I've met... that have really been quite harsh and forceful and a bit mean to me. I've seen them for the person they are now and the way they are treating me. I never hold a grudge.
"It's so much easier for me now because I feel if you're a happy and content person, there is no reason to be on the defensive."
When asked if she will be tuning in to the X Factor to see Cheryl's return, she said: "Thank God for that. I will be watching this time - I can't say that I was majorly tuned in before.
"I really do feel it has been missing those judges. Their ratings will be up sky-high as soon as those two came back. The show hasn't been the same without Simon and Cheryl."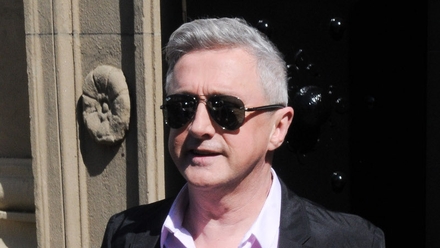 Louis Walsh