The World Cup hits the quarter-final stage on RTÉ Two, there's plenty of head-banging rock as Sky Arts 1 covers the Download Festival, while Friday Night Dinner continues on Channel 4.
Live FIFA World Cup 2014, 4.30pm, RTÉ Two
Now we're really intro the business end of a tournament that has been excellent so far. The first two World Cup quarter-finals take place today (kick-off at 5.00pm and 9.00pm) and coverage begins respectively at 4.30pm and 8.30pm. The early game is at the Maracana in Rio, while later on, it's Fortaleaza, while Bill and the boys hold the fort in Dublin.
Download Festival 2014, 9.00pm, Sky Arts 1
There's a Glastonbury highlights show on BBC Two, but if you're more into a bit of head-banging this should be ideal viewing, bringing viewers all the best action from this year's Download Festival at Donington Park. The Leicestershire mecca of rock welcomes Download regulars and modern rock giants Avenged Sevenfold, who headline the festival for the first time on Friday night. They follow the much-anticipated return of horror rock icon Rob Zombie. Air guitars are, of course, an invisible option.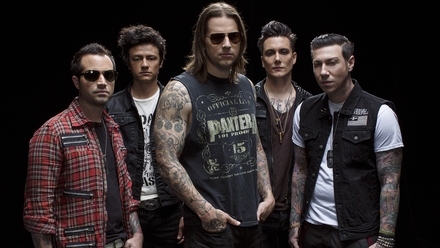 Friday Night Dinner, 10.00pm, Channel 4
Now up to a third season, the award-winning comedy about the Goodman family has a fine cast in Tamsin Greig, Paul Ritter, Simon Bird and Tom Rosenthal - but the writing just doesn't cut it and it could be a lot better. Tonight, the family are distraught when Grandma (Frances Cuka) gets engaged to Mr Morris (Harry Landis), her horrible 85-year-old boyfriend. Meanwhile, Jim (Mark Heap) collects money for charity dressed in full dog costume, complete with doggy testicles.