ITV has commissioned a new World War II drama series, which has the working title Jambusters and "follows a group of inspirational women in a rural Cheshire community".
Jambusters has been created by Simon Block (Lewis, The Shooting of Thomas Hurndall, Casualty 1909, Attachments), who is also among the writers, and is inspired by the Julie Summers book of the same name.
Filming will begin in Cheshire in September and will continue until December.
ITV said of the series: "The isolated village couldn't feel further away from the impending bloodshed and battlefields and yet it is not immune from the effects of war."
It added: "As the conflict takes hold, and separates the women from husbands, fathers, sons and brothers, the characters find themselves under increasing and extraordinary pressures in a rapidly fragmenting world."
ITV Director of Drama Steve November added: "We're really delighted to have commissioned Jambusters.
"Great writing from Simon has given Julie Summers' wonderful book a fictional life. The women are real and engaging and have fantastic spirit and attitude.
"With World War II on the horizon, multiple strands of plot interweave to create a period drama full of jeopardy and intrigue, but also great humanity and modernity."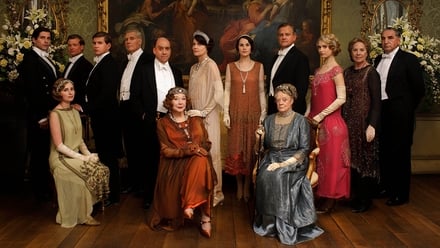 More period drama competition for Downton Abbey...