Louis Tomlinson of One direction and former Chairman of Doncaster Rovers John Ryan have teamed up to launch a crowdfunder to support Doncaster Rovers.
According to the club's website, together both Tomlinson and Ryan will ask fans and football supporters to join him in making pledges of cash to reach their funding target of £2 million.
The Tomlinson Ryan trust has already agreed a six-figure disclosed sum to encourage fans to get involved. Tomlinson who played for the Doncaster Rovers reserves, recently set up the trust with businessman John Ryan.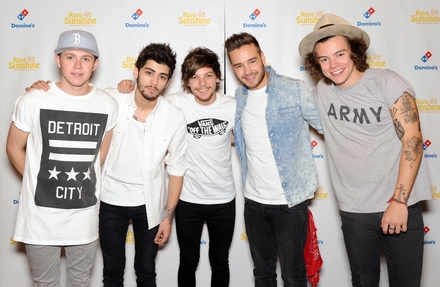 "For me, this is all about the football, the community and restoring the excitement and desire to making Doncaster Rovers the most exciting club to play for in Yorkshire," said Tomlinson.
"I want to see the Doncaster Rovers supporters get the club the success it deserves. I grew up in Doncaster and have felt the love for football run through the town.
"This is a big step which I believe will open up opportunities to provide a very, very exciting future for the club and its supporters."
Both Tomlinson and Ryan are asking the fans to get behind this initiative.
Ahhhh here we go :) We want you to be part of our big idea for #drfc on @CrowdfunderUK: http://t.co/5uAmB2hbrJ #FansUnited

— Louis Tomlinson (@Louis_Tomlinson) June 19, 2014