The Good Wife is back for a fifth season (11.20pm, RTÉ One), Billie Piper leads the cast in the latest Playhouse Presents... Foxtrot (9.00pm, Sky Arts 1) while Nashville sees fresh conflict between Juliette and Rayna.
The Good Wife, 11.20pm, RTÉ One
This fifth season is nothing short of sensational. Zach Grenier, who plays the rather flinty partner David Lee, is promoted to series regular, so that's good for starters. Then there's the imminent split in the ranks as Alicia (Julianna Margulies) and Cary (Matt Czuchry) plan their own law firm, Melissa George joins in the recurring role of Marilyn, newly-elected Governor Peter (Chris Noth) Florrick's in-house ethics counsel. Oh, and the great Jeffrey Tambor guest stars in tonight's opener.
Playhouse Presents... Foxtrot, 9.00pm, Sky Arts 1
The third season of pilot shows continues with a tense drama written and directed by award-winning playwright Polly Stenham. Billie Piper leads a fine cast as Badger, a stripper-turned kidnapper, holed-up in a hotel with her accomplice Fox (Alice Sanders) and their victim (Ben Whishaw). A phone call from their cold, calculating boss Mrs Dalloway (Lindsay Duncan) reveals that they have kidnapped the wrong man and that their real target was his twin, who has learning and communication difficulties.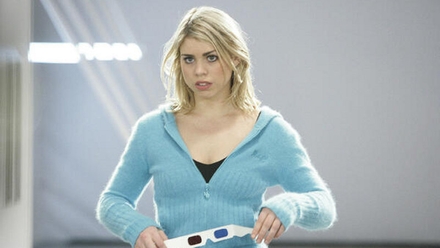 Nashville, 10.00pm, More4
The second season of this Stetson-wearing soap continues as Juliette and Rayna have very different ideas about how to announce Juliette's new deal with Highway 65 and their unlikely collaboration gets off to a bumpy start. Meanwhile, Luke offers Deacon the opportunity of a lifetime, Teddy clashes with Maddie when she makes her music a higher priority than her schoolwork, and Will takes extreme steps when he thinks his past is about to catch up with him.