Australian actor Liam Hemsworth is suffering from an injured ankle following an accident on the set of the final instalment of The Hunger Games.
The 24-year-old Melbourne native is currently in Berlin where is his filming the final instalment of the hit franchise, Mockingjay Part 2, alongside co-stars Jennifer Lawrence and Josh Hutcherson.
Hemsworth was spotted limping around the set last Friday (May 23) and production was eventually shut down on Saturday (May 24) due to his injured right ankle.
E! News reports Hemsworth hurt himself by kicking a Styrofoam dummy which was part of the movies set.
Filming has now resumed on Mockingjay Part 2 which is due for release in November 2015.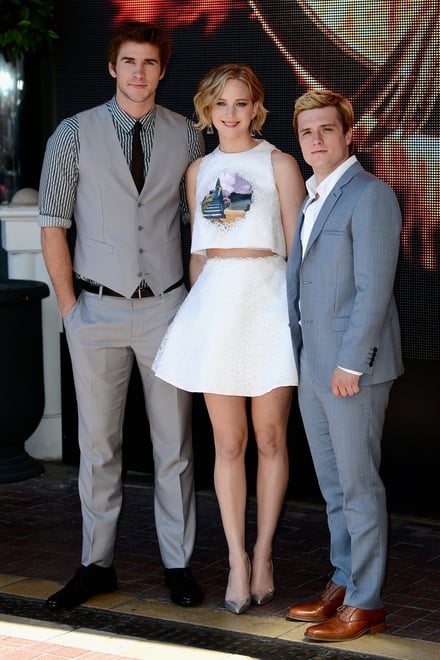 Liam Hemsworth with The Hunger Games co-stars Jennifer Lawrence and Josh Hutcherson at the premiere of Mockingjay Part 1 in Cannes earlier this month.