Philip Glenister, Des Bishop and Hugh Jackman - good company for a Thursday night.
From There to Here, 9:00pm, BBC One
Ah yes, that old Beeb favourite, the epic three-parter. Given Philip Glenister's previous drama form on BBC One (Ashes to Ashes, Life on Mars, Hidden), much is expected from this story of how one man's life changes forever on a summer Saturday in 1996. It's the day England plays Scotland in Euro 96 - and the IRA explodes a bomb in the middle of Manchester. Glenister is in excellent company here - Bernard Hill, Steven Mackintosh, Saskia Reeves, Liz White - and with James Strong (Broadchurch) in the director's chair, we could be talking about this one for a long time to come.
Des Bishop Breaking China, 10:15pm, RTÉ One
It's the final episode of a series which has put our man in Beijing in his share of surreal situations - and perhaps they've saved the best until last. With the day/night of the stand-up gig in Chinese almost upon him, Des appears on a TV dating show featuring "a dozen beautiful contestants". Hmm, sounds like he could get an entire stand-up show out of that experience.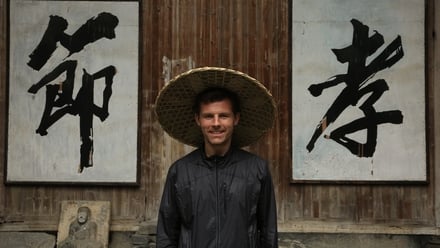 X-Men Origins: Wolverine, 9:00pm, Film4
With the much-loved mutton chops back in cinemas from today in X-Men: Days of Future Past, here's another airing of his backstory movie. It opens by showing us the troubled childhood of Logan/Wolverine (Hugh Jackman), his rivalry with brother Victor (Liev Schreiber) and how they became members of an army black ops outfit led by Colonel Stryker (Danny Huston). And when Logan goes looking for the quiet life, it doesn't last for long. While it's a bit predictable (last summer's The Wolverine was the more satisfying popcorn outing), Jackman is, as ever, in superb shape and coolness personified.