Cake takes centre stage as The Great Irish Bake Off returns (9pm, TV3), The Quite Remarkable David Coleman (11.35pm, BBC One) is a documentary about the legendary sports commentator, while things hot-up in the latest Chicago Fire (8pm, Sky Living)
The Great Irish Bake Off, 9.00pm, TV3
Host Anna Nolan returns with judges, pastry chef Paul Kelly and food writer (and former star of legendary RTÉ TV drama The Riordans) Biddy White Lennon for another run to see who claims the crown in this year's bakery competition. The first episode is all about cake and the 12 contestants gather at Tinnakilly House in Wicklow with the task of baking a cake that shows off their personality to the judges. Warning: don't watch this show on an empty stomach.
The Quite Remarkable David Coleman, 11.35pm, BBC One
David Coleman was the face of BBC Sport for well over a quarter of a century and he died just before Christmas at the age of 87, this special documentary looks back on a varied career. Coleman was a master of many disciplines. He was a presenter, a commentator, an interviewer and quiz master. A pioneer in broadcasting who shaped it for generations to come, he was also affectionately known for his on-air gaffes, nicknamed 'Colemanballs', which became a feature in satirical UK magazine Private Eye.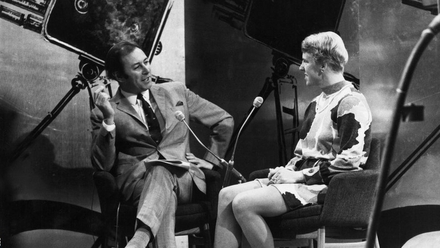 Chicago Fire, 8.00pm, Sky Living
Change blows through Firehouse 51 in the aftermath of last week's heart-wrenching happenings. While Dawson prepares to retake the fire-fighting exam, only for a call into the field to potentially scupper her chances, her brother Antonio faces a dilemma after Casey poses a life-changing question. Elsewhere, new boy Rick (Edwin Hodge, Cougar Town) has his first day with the team, although his isn't the only fresh face on the scene when Shay receives an unexpected and unwanted visitor.