The School Around the Corner returns to RTÉ One, helmed by Ray D'Arcy; Emeli Sandé goes in Search of Frida Kahlo on UTV and BBC One's Match of the Day presents the final day of the Premier League.
The School Around the Corner
6.30pm, RTÉ One
In the return of the popular series which first saw the light of day 50 years ago on Teilifís Éireann - Paddy Crosbie anyone? - Ray D'Arcy meets children from St Patrick's National School, Drogheda and Lurga National School, Gort. Ray finds out what cow poo really tastes like, what happens when you fall in love, and how kids make up with their best friends. He is also challenged to a bout of one-on-one Taekwondo. Every week a celebrity goes back to their old school, and this week Rachel Allen returns to her old alma mater, where she remembers Home Economics class.
Perspectives - Under My Skin: Emeli Sandé in Search of Frida Kahlo
10.00pm, UTV
Emeli Sandé's first album, Our Version of Events, won two Ivor Novello awards and a Brit award for Best British Album. Now, two years later, Emeli's writing her second album - and she's taking time out to reconnect with the work of Frida Kahlo on an even deeper level. She travels to Mexico City for the first time, to find out more about the artist whose tumultuous life made her not just one of the world's most famous female painters, but a global feminist icon, too.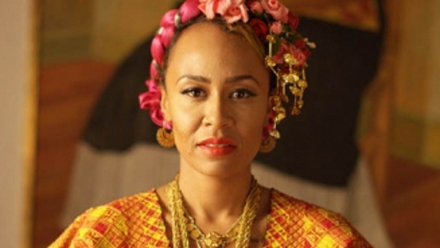 Match of the Day
10.25pm, BBC One
Gary Lineker presents highlights from all 10 games on the final day of the Barclays Premier League season as Liverpool take on Newcastle, Manchester City meet West Ham and Chelsea travel to Cardiff. It has been a thrilling and unpredictable season - which team will be celebrating tonight?