Larry Wilmore is to replace Stephen Colbert on Comedy Central when Colbert takes over from David Letterman next year.
The presenter has been announced as the host of the new series The Minority Report, which will air on the same timeslot as The Colbert Report from January 2015.
Wilmore currently appears on Jon Stewart's satirical Comedy Central series The Daily Show as Senior Black Correspondent.
The network said he will provide "a distinct point of view and comedic take on the day's news from a perspective largely missing in the current late-night landscape".
Wilmore said in a statement: "I'm beyond excited to have this chance to continue my relationships with Comedy Central and the brilliant Jon Stewart. I love the city of New York and promise to only wear my Laker t-shirts when I'm layering."
The Minority Report will be produced by Stewart's Busboy Productions.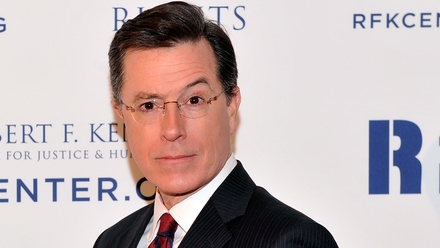 Stephen Colbert heading to CBS to replace David Letterman