TG4 tells the fascinating story of a County Antrim communist who stayed loyal until his death; Idris Elba is on Brendan O'Connor's big comfy couch; and a portrait of actor and director Richard Attenborough - here are our TV picks for the May 3.
Uncail Seán, an Bolshevik, TG4, 8.05pm
Through the 20th century communism was demonised as anti-freedom, anti-religion and anti-democratic. Why then did one IRA man from county Antrim not only join the Communist Party in the 1920s but also remain steadfastly loyal to it until his death in 1961 at the height of the Cold War?
When he was growing up Fionntán Mac Giolla Ciaráin heard just a few snippets of stories about his father's uncle, Seán Murray, who was an IRA officer during the Irish war of Independence. It is only recently that he has become aware of the pivotal role Murray had in the socialist movement in Ireland.
In this one-hour documentary for TG4, Fionntán follows in the footsteps of his grand uncle. It is a journey that takes him from a small holding in the Glens of Antrim to the docks of Glasgow and London in the 1920s; from university life in Moscow under Joseph Stalin to the leadership of the Irish Communist Party during the Spanish Civil War.
The Saturday Night Show, RTÉ One, 9.55pm
Idris Elba, star of Mandela: Long Walk to Freedom, Luther and The Wire, will be among Brendan O'Connor's guests tonight. Elba will be talking about portraying Nelson Mandela on screen, and why he still likes to DJ in Dublin venue Buck's Townhouse. Also tonight, Fionnbar and Elma Walsh, the parents of the late inspirational teenager Donal Walsh, will discuss Fionnbar's new book about his son. Music on the night comes from Lake Street Dive and the finalists and winner of student fashion competition Junk Kouture will also be in studio.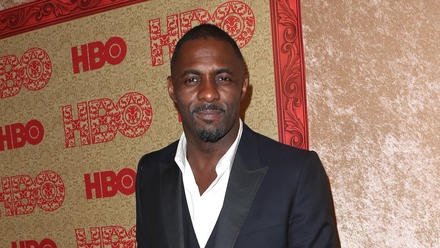 Idris Elba
Richard Attenborough: Talking Pictures, BBC Two, 1.30pm
Sylvia Syms provides the suitably clipped narration on this affectionate look at the life and work of 90-year-old Richard Attenborough, with vintage interviews and classic archive clips illustrating a career that has made him one of British cinema's most popular and successful figures. From playing Pinkie in Brighton Rock in 1947, to war epic A Bridge Too Far in 1977, and the multi-Oscar winning Ghandi in 1982, David's older brother has had quite a career.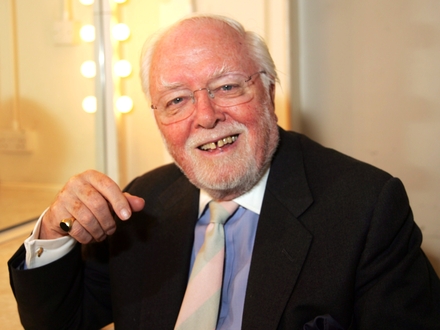 Darling Dickie. He's 90 you know