Bayern meet Real Madrid at 7.30pm on TV3, while Later Live... with Jools Holland (10pm BBC Two) welcomes Damon Albarn to sing from his frequently brilliant Everyday Robots album. Happy Valley (9pm, BBC One) is a new detective series, starring Sarah Lancashire.
Bayern v Real Madrid, 7.30pm, TV3
The second leg of the UEFA Champions League Semi-Final as the Champions and favourites Bayern Munich take on second favourites Real Madrid at the Allianz Arena. Will Bayern's flying wingers Arjen Robben and Franck Ribery come out on top over Real's Ronaldo and Gareth Bale? Tommy Martin is joined by Neil Lennon and Brian Kerr for analysis, with commentary from Mark Lawrenson and Trevor Welch. Picture shows Bayern Munich's Spanish midfielder Javi Martinez, on right, with team-mate Dutch mid-fielder Arjen Robben ahead of a training session in Munich yesterday.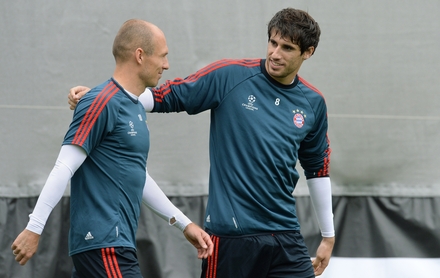 Later Live… with Jools Holland, 10.00pm BBC TWO
Coldplay - who first appeared on the show back in 2000 - appear in all their pomp and circumstance and will be showcasing songs from their forthcoming album, Ghost Stories. Damon Albarn will be in the studio as a solo turn, with songs from his often brilliant Everyday Robots album. Dan Auerbach and Patrick Carney, aka The Black Keys, perform songs from their new record Turn Blue. Brooklyn's soul queen Sharon Jones returns with her band, The Dap-Kings. Another guest tonight is Aziza Brahim (pictured below), who was born in 1976 in a Saharawi refugee camp on the border of Algeria and Western Sahara. She now lives in Barcelona and sings about the issues surrounding the Western Sahara on her album Soutak. See also Friday night's extended edition.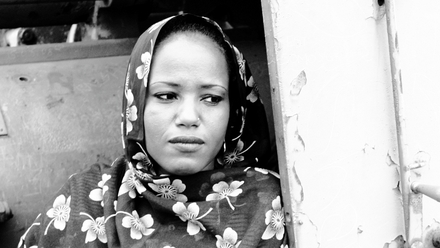 Happy Valley, 9.00pm BBC One
In this new series, Sarah Lancashire plays police sergeant grandmother Catherine Cawood who is 47, divorced and living with her sister. In the course of her duties, she meets a local lad whom is off his head on booze and skunk. The boy is threatening to set himself on fire in a children's playground. Later, Catherine's ex-husband and local journalist Richard probes Catherine about the incident. The conversation takes a dark turn as he lets slip that convicted drug dealer Tommy Lee Royce has been released from prison. The revelation shocks Catherine, who is determined to avenge the death of her daughter.