It's the final tonight on The Voice of Ireland (6.30pm RTÉ One), while Secrets and Lies continues its slow-burn fuse on RTÉ Two at 9.30pm. The New Saints – A Beyond Belief Special (10.35pm RTÉ One) discusses today's canonisations in Rome.
The Voice of Ireland, 6.30pm RTÉ One
Final night and the remaining four contestants - Kellie Lewis, Jamie Stanton, Brendan McCahey and Laura May Lenehan - compete for a chance to win a recording contract with Universal Ireland. For the first time in this series the coaches have no power, and the winner will be decided by the public vote. Each act will perform two songs and their coaches will travel to their home town to meet family and friends. Music from Clean Bandit.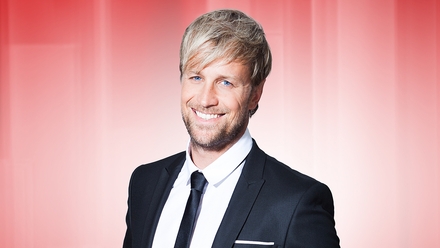 Will Kian have the edge?
Secrets and Lies, 9.30pm RTÉ Two
Episode five in this slow-burning and very fine Australian crime drama. With Ben still struggling to clear to his name, he discovers a strange man squatting in a vacant house close to where he found Thom. He also discovers a blood-stained blue jacket in the house's laundry. The police arrive and take the man away. But when Ben goes to show Cornielle the jacket, it's gone. Back at home, Ben is shocked when Christy says she's leaving him...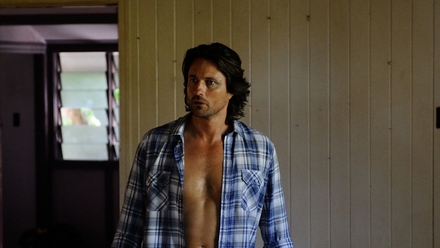 Secrets and Lies
The New Saints – A Beyond Belief Special, 10.35pm RTÉ One
Today, Pope Francis celebrated the canonisation of two of his predecessors, Popes John XXIII and John Paul II, in St Peter's Square Rome, as relayed live by RTÉ One. Mick Peelo (below) is joined by a panel to discuss the day's events. The panel comprises Mark Patrick Hederman, Abbot of Glenstal; Dame/Baroness Nuala O'Loan, member of the House of Lords, former Police Ombudsman of Northern Ireland and contributor to the Irish Catholic Newspaper; Bishop John Fleming, Bishop of Killala; Archbishop Michael Jackson, Church of Ireland Archbishop of Dublin and Grainne Doherty, theologian and lecturer at All Hallows College, Dublin. These contributors will discuss the lives, legacies and pontificates of the new saints, and the purpose and meaning of sainthood.