Super Garden returns with five more budding garden designers, (8.30pm, RTÉ One), it's the season four finale of the excellent Parenthood (11.35pm, RTÉ Two), and Jack Davenport guest stars in The Good Wife (9.00pm, More4)
Super Garden, 8.30pm, RTÉ One
The series returns with our new mentor Leonie Cornelius, one of Ireland's leading garden designers. Cornelius was the Super Garden winner in 2012 and her garden went on to win Gold, Silver Gilt and Best in Category at Bloom. Here she'll offer start-up designers advice and guidance as five up and coming garden designers compete to showcase their garden at this year's 2014 Bloom Festival. First up, fashion designer Emma Jane designs a garden for an engaged couple in Dublin
Parenthood, 11.35pm, RTÉ Two
Season four of this superb family drama has produced some outstanding telly, with both Monica Potter and Erika Christensen particularly impressive in their roles as troubled Kristina and Julia. In tonight's season finale Jasmine and Crosby plan an anniversary getaway and receive exciting news, Kristina and Adam prepare for the next phase of her cancer treatment, and Drew learns the results of his college applications. Meanwhile, Joel and Julia plan an event for the entire Braverman clan.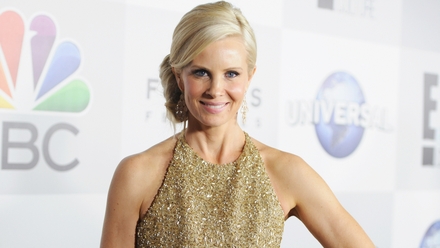 The Good Wife, 9.00pm, More4
Former This Life and Pirates of the Caribbean star Jack Davenport guests in tonight's episode of this fantastic show. When Lemond Bishop is arrested on a drug-related charge that possibly resulted from a leak inside Alicia's firm, he calls in Charles Lester to find out what happened. The voter fraud investigation continues to move forward as Marilyn is put under pressure by an agent in the Office of Public Integrity and hands over the video footage.