There's a brand new gothic drama, Jamaica Inn (9.00pm, BBC One), a one-off about the loves and life of comic Tommy Cooper (9.00pm, UTV) and the carnage continues on Game of Thrones (9.00pm, Sky Atlantic).
Jamaica Inn, 9.00pm, BBC One
Here's the latest adaptation of the Daphne du Maurier gothic novel of the same name. Spread over three nights, this is the tale of Mary Yellan, a spirited young woman who moves to her aunt Patience at Jamaica Inn on Bodmin Moor. There she discovers that Patience isn't the vibrant beauty Mary remembers from childhood, and the years of marriage to Mary's bullying uncle Joss - who's also a smuggler - have taken their toll, leaving a tired and anxious woman in her place. Mary also finds herself drawn to the enigmatic Jem Merlyn.
Tommy Cooper: Not Like That, Like This, 9.00pm, UTV
Simon Nye's script focuses on the dilemma legendary British comic Tommy Cooper faced when he fell in love with assistant Mary Kay. The comic was already married to Gwen, but he was unable to choose between Gwen and Mary, and the love triangle continued up to his untimely death live on TV in 1984. David Threlfall (Shameless) plays the iconic comedian, Amanda Redman (New Tricks) takes the role of Gwen and Helen McCrory (Peaky Blinders) plays Mary.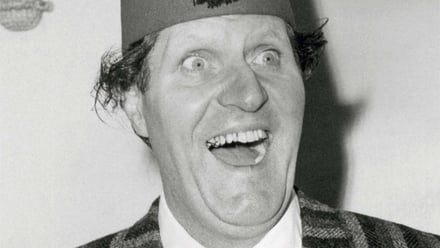 Game of Thrones, 9.00pm, Sky Atlantic
In King's Landing, Tyrion is forced to consider his options after finding himself in a tight spot. Tywin, on the other hand, extends an olive branch. Up in the North, the penny drops when Sam realises that Castle Black is far from a safe place, prompting Jon to propose a bold plan. And, across the Narrow Sea, Daenerys chooses her champion. Lessons are also learned as Arya continues her road trip with unlikely travelling buddy the Hound.