Morgan Freeman has revealed that getting the chance to star alongside Johnny Depp was one of the main things that attracted him to Transcendence.
The 76-year-old actor told Savannah Guthrie and Carson Daly on Today, "There were three or four attractions to the role, one being Johnny Depp. Always wanted to have a shot at working with him."
Transcendence tells the story of Depp's character, Will Caster, a man on the verge of making a huge technological breakthrough, only to be shot before he can finish his work. To continue with his mission he uploads his mind to a computer and gains control over technology only to lose sight of his initial purpose.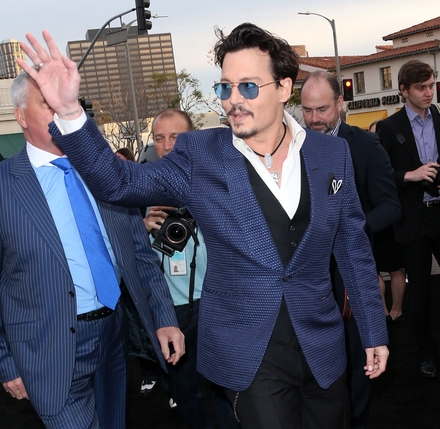 Johnny Depp at the Transcendence premiere in California.
Freeman, who plays a scientist and mentor to Depp's character in the film, weighed in on the movie's premise saying, "This is a question we should be pondering. The question is, ok, so we can [use this technology], but how far should it go before we realize we're no longer in control of it? It's not an easy thing to do, because in order to stop [technology] you've got to shut the world down."
Transcendence is set for release on April 25.