Rob Brydon and Steve Coogan continue The Trip to Italy (10.00pm, BBC Two), there's a Britpop special on the music menu on BBC Four at 10.00pm, while the various chat shows include Jimmy Magee singing for charity on The Late Late Show (9.35pm, RTÉ One).
The Trip to Italy, 10.00pm, BBC Two
There are shades of the recent run of Italy Unpacked – also on BBC Two – when art historian Andrew Graham-Dixon and chef Giorgio Locatelli rooted around the Italian Riviera where Byron and Shelley once swam and roamed. Here, Rob Brydon and Steve Coogan hire a boat with Lucy, an English guide. The pair then share lunch in the ridiculously scenic San Fruttuoso and then sail to the Bay of Poets to see the house where Shelley lived. What a life, eh?
Britpop at the BBC, 10.00pm, BBC Four
There's always something worth watching every Friday on BBC Four if you're interested in pop music history. This show, for example, is a rich treasure trove of the joy and the time that was Britpop and features Elastica and Sleeper, Suede and Menswear, as well as the Blur v Oasis nonsense. Beforehand there's the documentary about Amy Winehouse performing in Dingle, and after Britpop at the BBC there's Blur at Glasto. Time to party like it's 1995!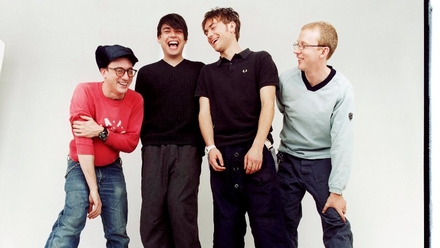 The Late Late Show, 9.35pm, RTÉ One
Friday night is the night for chat shows on TV. Here at home, Ryan Tubridy meets Missy Keating and her mammy Yvonne to talk about Missy's film role in The Sea. Former South African rugby captain Francois Pienaar and the legendary Jimmy Magee are also around. Over on BBC One at 10.35pm, Graham Norton hosts The Amazing Spider-Man stars Andrew Garfield and Emma Stone, while Alan Carr at 10.00pm on Channel 4 has the Britain's Got Talent judges and comic Jennifer Saunders in studio.