It's April's wedding on Grey's Anatomy on RTÉ Two at 9pm; Living the Wildlife goes in search of the Great Crested Grebe on RTÉ One at 7pm, and Live Champions League Football (7.30pm, UTV/TV3) sees Chelsea entertain Paris Saint-Germain.
Grey's Anatomy, 9pm, RTÉ Two
On the day of April's wedding, the Grey Sloan Memorial doctors are all preoccupied with their own drama. Cristina tries to downplay the success of her recent ground-breaking procedure before a room full of VIPs, but Shane isn't shy about saying she hit a home run. Derek is asked to talk to folks who are behind the presidential initiative on brain mapping. He is offered a sizeable amount of money to be a consultant but will he accept the position?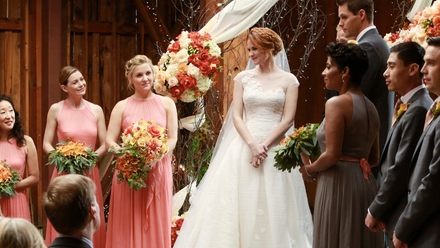 Living the Wildlife, 7pm, RTÉ One
Great Crested Grebe and otters tonight. It's May and Colin is searching for Ireland's most magnificent birds, the Great Crested Grebe. Nesting snugly among the dense reeds on the edges of rivers and lakes, these birds' nests can be very difficult to find. With more than a square kilometre to traverse, Colin is challenged. Luckily, the water levels are perfect for wading. Anyway, it's not long before he spots a male adult grebe returning to its nest. Great Crested Grebes were once hunted to near extinction for their spectacular plumage and his sighting is a rare privilege. Meanwhile, it's high summer in Kerry and raining heavily. For the last few years, something has always gone wrong when Colin's gone otter spotting, but he has high hopes of success this time.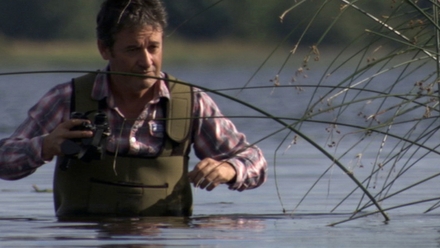 Live Champions League Football, 7.30pm, UTV/TV3
Champions League Quarter-Final action as Chelsea entertain Paris Saint-Germain at Stamford Bridge. Laurent Blanc's PSG are clear at the top of Le Championat, but they have never progressed beyond the last eight in the Champions League and face a Chelsea side who are peaking at just the right time. All eyes, as ever, will be on Zlatan Ibrahimovic as he comes up against his former boss Jose Mourinho, but Chelsea have their own match winner in Eden Hazard- who has emerged as a world class talent this season. Adrian Chiles is joined by Roy Keane and Lee Dixon on UTV with commentary from Clive Tyldesley and former Chelsea captain Andy Townsend.