The British actress Kate O'Mara, who was best known for playing Alexis Colby's sister Cassandra 'Caress' Morrell in US soap Dynasty, has passed away at the age of 74.
O'Mara also had roles in Doctor Who, and eighties UK television dramas Howards' Way and Triangle. Her agent said she died on Sunday morning (March 30) in a Sussex nursing home after a short illness.
She appeared in Doctor Who opposite both Colin Baker and Sylvester McCoy as renegade Time Lord The Rani. In the 1990s, O'Mara starred in Absolutely Fabulous as Jackie, the sister of Joanna Lumley's character Patsy and more recently, she was seen in ITV soap Benidorm.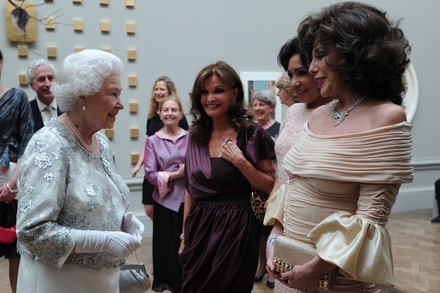 Kate O'Mara, Dynasty co-star Joan Collins and singer Shirley Bassey meet the Queen Elizabeth II