Notorious is a must-see documentary about how a Crumlin man has become a star in the Ultimate Fighting Championship world, the next episode of comedy The Walshes and The Hoarder Next Door.
The Notorious: Reality Bites, 9.30pm, RTÉ Two
If you had to guess what was the world's fastest-growing sport would you guess Mixed Martial Arts? And would you guess that an Irishman from Crumlin is on the verge of becoming its biggest global superstar? This new documentary in the Reality Bites series follows former construction worker, Conor McGregor over the biggest six months in his fighting career. Beginning with his overnight fame debuting in the Ultimate Fighting Championship in Stockholm where he beat his opponent in an impressive 67 seconds through to his move onto the MMA scene in America. He faces the biggest fight of his life in Boston and the result will change his life forever. Notorious? Find out this eve.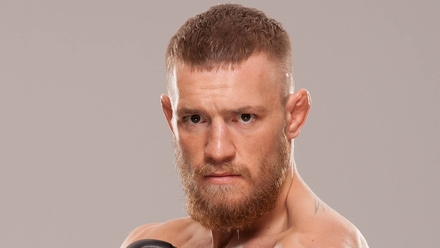 The Walshes, 10.15pm, RTÉ One
The next instalment of the comedy co-written by The IT Crowd's Graham Linehan and the comedy troupe Diet of Worms sees Ciara's boyfriend Graham, get evicted from his flat. After a lot of worry and fretting over what to do next, he and Ciara decide that he should move in with the Walshes. Tony (Niall Gaffney) and Carmel (Philippa Connolly), Ciara's mum and dad adjust to the situation and even family friend Martin (Owen Roe) weighs in with his view of the situation.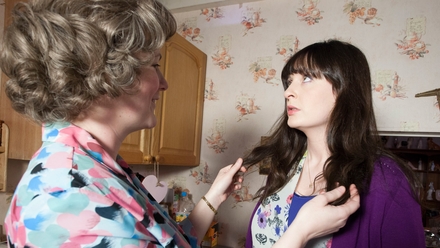 The Hoarder Next Door, 8pm, Channel 4
Ever seen this show? It is brilliant, clever, disturbing and completely addictive. Each week psychotherapist Stelios Kiosses meets with a patient, who has developed an extreme hoarding problem, to the extent that they can barely live, sleep or eat in their own home. This week he meets with 66-year-old Alex whose 30-year 'collection' is one of the most extreme that he has ever seen. The more stuff he packs into his house, the more his loved ones are moving out and away. Plus another patient, Lawrence has developed such an addiction to bird figurines that he has nowhere left to, well, do anything.