Game of Thrones showrunners DB Weiss and David Benioff have spoken about how the HBO drama will conclude.
Don't worry, no spoilers below!
The writers explained that they met with A Song of Fire and Ice author George RR Martin to discuss how his series of novels will end.
Weiss told Vanity Fair: "It doesn't just keep on going because it can. I think the desire to milk more out of it is what would eventually kill it, if we gave in to that."

Benioff added: "Last year we went out to Santa Fe for a week to sit down with [George] and just talk through where things are going, because we don't know if we are going to catch up and where exactly that would be.

"If you know the ending, then you can lay the groundwork for it. And so we want to know how everything ends.

"We want to be able to set things up. So we just sat down with him and literally went through every character."
Two more books are currently planned for Martin's series of fantasy novels, titled The Winds of Winter and A Dream of Spring.

Game of Thrones will begin its fourth season on HBO on Sunday, April 6 in the US, followed a day later on Sky Atlantic.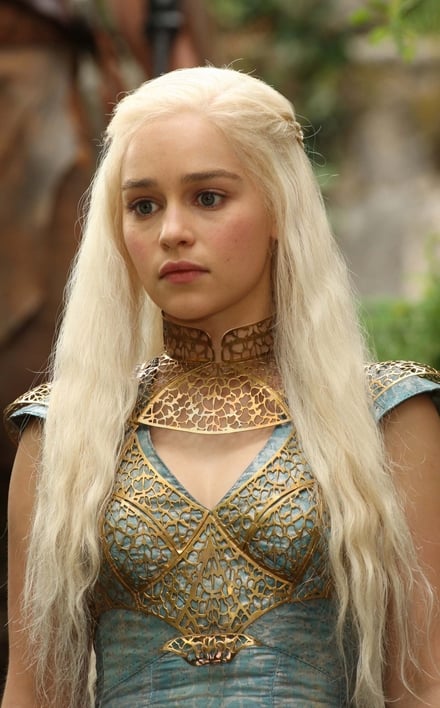 Emilia Clarke as Daenerys Targaryen