Ant & Dec's Saturday Night Takeaway (7.00pm, UTV/TV3) is always great fun, Jonathan Ross (9.20pm, UTV) and Brendan O'Connor (9.35pm, RTÉ One) have plenty of chat, while the mayhem continues on Justified (9.55pm, TG4).
Ant & Dec's Saturday Night Takeaway, 7.00pm, UTV/TV3
Still the most fun you can have with your socks on of a Saturday night, the lads are back for another breathless hour-and-a-bit of pure entertainment. Tonight's turns include antiques expert David Dickinson falling foul to Ant & Dec's latest Undercover. He thinks he's fronting a new TV show called Long Lost Treasures, which reunites people with long-lost treasured possessions. David is ready to meet his first guests but doesn't realise that he's really facing the ultimate set-up.
The Jonathan Ross Show, 9.20pm, UTV
It's the last show of the season for Wossie and his guests are American singer Jennifer Hudson, filthy rich hippie Richard Branson and TV presenter Sue Perkins. Prog rockers Elbow supply the music. Meanwhile, starting just 15 minutes later on RTÉ One, The Saturday Night Show features Irish rugby star Donncha O'Callaghan. The 34-year-old Munster man and British comedian David Baddiel are among the guests who'll be chatting to Brendan O'Connor.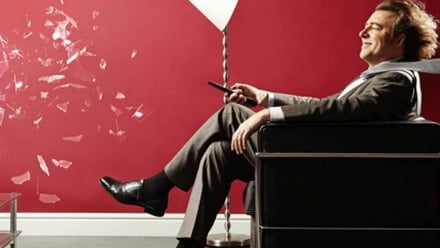 Justified, 9.55pm, TG4
This is a show that just gives and gives: in other words it never fails to deliver. This week, at a party meant to galvanize opposition to the proposed strip mine, Mags Bennett teams up with Boyd Crowder to cut her own private deal with Black Pike Coal. And when the gathering exposes the truth behind her dad's disappearance, Loretta McCready looks to escape the Bennett clan's clutches.