Amy Huberman and her The Stag co-stars join Ryan Tubridy on The Late Late Show tonight and there'll be a performance from actress and musician Judith Owen.
Amy Huberman, Hugh O'Conor, Peter McDonald and Brian Gleeson from the new Irish comedy The Stag will be dropping by for a chat.
Conor Lenihan will be on hand to discuss his late father Brian, the bailout and Fianna Fail.
Also on the show, broadcaster Evelyn O'Rourke will be telling Tubridy about her battle with breast cancer and Hector O'Heochagain will also be around for a chat.
Tonight's performance comes from Judith Owen, star of This is Spinal Tap, and she will be taking to the stage with some of the most established musicians in the world; Waddy Wachtel, Lyland Sklar and Russell Kunkel, ahead of the release of her new album Ebb & Flow.
The singer is married to The Simpsons' Harry Shearer, who voices Ned Flanders, Principal Skinner, Maggie Simpson and more.
Speaking to RTÉ TEN Owen said she's delighted to be in Ireland: "My brother-in-law is from Cork and my sister is living here, they live in Wexford. Ballycogley hello! Hello Dave Elwood and my sister Susan Owen! It's fantastic to be here, she's been waiting for the longest time for me to come here, especially with these guys [her fellow musicians] and do a show."
Owen is already a fan of The Late Late Show: "I love that show I've been watching it for the last couple of weeks because my sister told me all about it.

"It has a very American format and that's what I like about it, it's very Johnny Carson and it really is fabulous."
Speaking about performing tonight, she added: "I'm so thrilled and really looking forward to it. There's a real sweetness to it because of the fact that I have family here."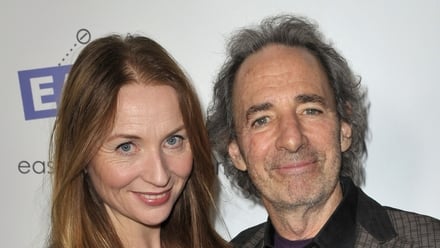 Judith Owen with her husband Harry Shearer
Tonight Owen and Wachtel, Sklar and Kunkel will perform Hey Mister, That's Me Up on the Jukebox, from the album.